All women's fire crew receives first assignment in Alaska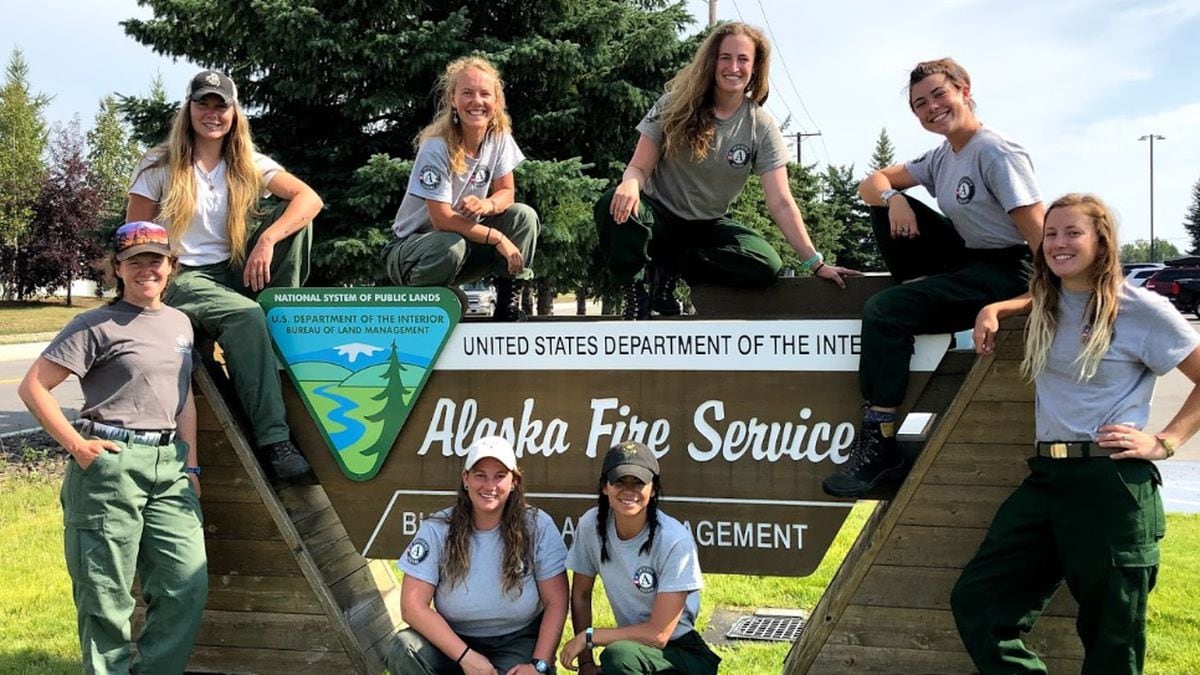 Published: Jul. 21, 2019 at 4:17 PM AKDT
As more than 200 fires burn through mid-July in Alaska, an all women's fire crew is headed here to help out — the first assignment for the 2019 BLM Women's Fire Crew.
The crew is a partnership between the Bureau of Land Management in Wyoming and the Montana Conservation Corps. Only one of the crew's eight members has been to the last frontier before.
The team is traveling by plane, helicopter and boat to the Hadweenzic River Fire in the Upper Yukon of eastern Alaska.
Shelby Descamps is leading the team as crew boss with the 2019 crew.
"To be able to come to Alaska for your first ever fire assignment is so incredible," Descamps said. "I had fire experience last year with the State of Montana with the DNRC, and quite a bit of solid experience, so they were like, 'do you want to lead this crew?' and I was like 'yeah, absolutely that's like the best of both worlds running chainsaws and doing fire with a bunch of awesome ladies.'"
BLM Wyoming and the Montana Conservation Corps started this program in 2016, training women to be wildland firefighters.
Of the 2018 season crew, 11 of 12 members are still working in wildland fire jobs and the other started her career working for MCC.
Through this partnership, all crew members are qualified chainsaw operators. When they are not on the fireline, they are working with BLM Wyoming on public lands restoration projects.
Copyright KTUU 2019. All rights reserved.