Almandinger guilty on all counts in David Grunwald's murder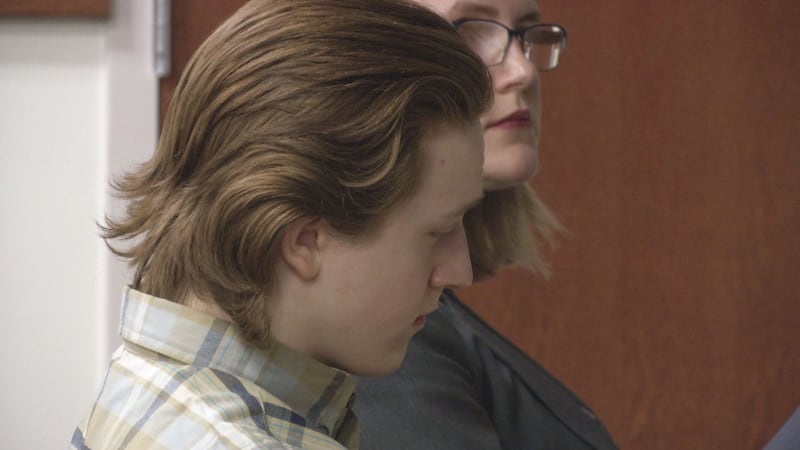 Published: May. 31, 2018 at 12:45 PM AKDT
Erick Almandinger, has been found guilty on all charges in the death of David Grunwald. Almandinger is the first teen to be tried for murder in the November 2016 killing.
Almandinger was found guilty of Murder 1, Kidnapping, Murder 2 (intend injury), Murder 2 (Extreme Indifference), Murder 2 (Felony murder), tampering with evidence, vehicle theft and arson.
Family members for the remaining three young men charged in Grunwald's murder were present in the courthouse Thursday awaiting the verdict. Bradly Renfro's grandparents say that they believe their grandson will meet the same fate that Almandinger has now met.
They said they are sad to know that no matter what the verdict for their grandson, there's no good outcome, a teen is dead and the young men, including their grandson, who were present when Grunwald was killed, will never have the chance at a normal life or be able to get back the time spent awaiting their trial.
"Justice, punishment, I don't really know what words to put there, but I hope the other three are shaking in their boots, because they should be," said David's mother Edie Grunwald.
"My son's gone, and now they're having to live with those decisions, because it's my understanding that they thought they could get away with it and they were smarter than the police."
.
Almandinger remained calm, quiet, and looked down as he sat through the majority of the closing arguments. However, it was during portions of the defense's final statements that Almandinger showed signs of emotion as he began to lightly cry, wiping away the tears with tissues.
The prosecution had argued that Almandinger was more mature than most 16-year-old boys. They argued that he, Austin Barrett, Bradley Renfro, and Dominic Johnson knew how to get weed, alcohol, money, and anything else they might have wanted.
The state argued that, though he was still a teen, Almandinger knew the seriousness of his actions before, during and after Grunwald's killing.
The state argued that after witnessing the death, according to pictures and statements on cell phones and social media, Almandinger showed no signs of fear, regret, or remorse about the murder.
On the opposite end, the defense painted 16-year-old Almandinger as a wannabe gangster playing dress-up, without realizing the seriousness of his lifestyle until it was too late, after Grunwald was pistol-whipped in a trailer that belonged to Almandinger's father.
The defense went so far as to directly address Almandinger during final statements, telling him point-blank that he was used for his access to weed and other items.
There's no clear determination as to what the maximum sentence could be, should Almandinger be convicted on all counts.
The four counts of murder and one count of kidnapping are all unclassified felonies, which could each come with 99 years at a judge's discretion.