Analysts: Government draw from Permanent Fund must be modest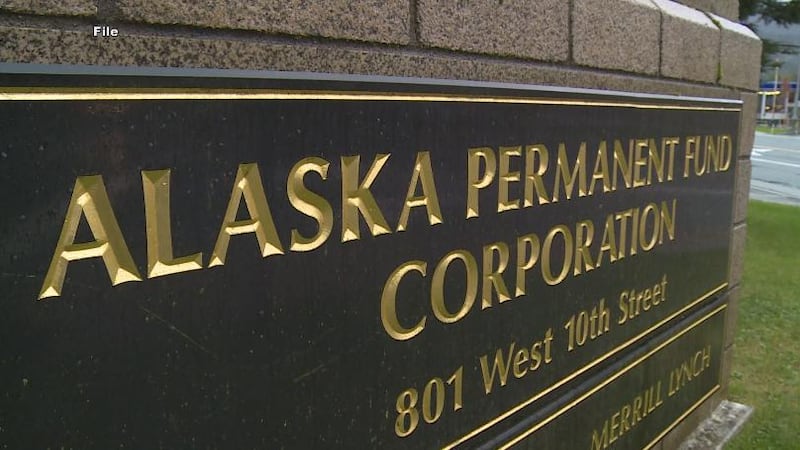 Published: Sep. 27, 2017 at 7:28 PM AKDT
Alaska's Permanent Fund is valued at $61 billion and is still booming, with nearly 12 percent growth in the past year, but the trend will not last forever. That has big implications for policymakers eyeing the fund's earnings reserve account as a key part of the solution to state government's money problems.
The warning came Wednesday in the capital city during the yearly Permanent Fund Corporation board of trustees meeting, with independent analysts and investors who manage the state's largest savings account suggesting that long-term investment returns are likely to slow.
Callan Associates, hired by the fund to provide independent investment advice, told the board to dampen long-term return expectations from inflation plus 5 percent to inflation plus 4.5 percent.
Since voters created the fund in 1976 to make sure government does not burn through the state's oil wealth, cash been put into an array of industries. Today, the state owns more than 1 million shares of tech firms like Apple, Microsoft, and Cisco, luxury apartments in North Carolina, shopping malls in Seattle and the District of Columbia, and countless private equity initiatives.
Alaskans know the fund best as the source of yearly dividends. Traditionally, residents received a check that was based upon the five-year value of the fund's earnings reserve account ("ERA"), but last year the governor vetoed half of the dividend to help deal with a multi-billion dollar budget gap. Lawmakers slashed dividends again this year.
Gov. Bill Walker, the Democrat-led House, and the Republican-controlled Senate have all endorsed transforming the Permanent Fund to implement a percent of market value ("POMV") system where dividends would still be guaranteed but 5.25 percent of the ERA would go to pay for government operations.
While there is broad consensus that a POMV is needed, the system has not been set up due to political infighting over other revenue measures.
The latest version of the Senate bill would lower the yearly draw from 5.25 percent to 5 percent in 2021, a step the House bill would take in 2020.
That may have seemed like a prudent financial management decision in the past, but that is no longer the case, according to Callan: the combination of low interest rates globally, increasing growth in emerging markets where there are fewer investment opportunities, and exceptional but unsustainable returns in global stock markets signals that Permanent Fund growth will taper off.
Because of that trend, the government take from the ERA should never exceed 5 percent, Callan wrote in analysis delivered to the board of trustees.
"Permanent Fund Corporation staff supports Callan's recommendation," the agency wrote in a presentation document prepared for the yearly meeting. "Reduction of long-term expected returns is a natural result of changes in market conditions and an extraordinary run-up in equity prices. The change in long-term return expectations will not materially alter APFC's recommended asset allocation and trajectory."
While the independent analysts and professional fund staff see the more conservative approach as necessary, the board of trustees most vote to adopt the new policy. The board's two-day meeting wraps up Thursday afternoon.
The shift from 5.25 percent to 5 percent may sound insignificant, but if a POMV plan were in place, the shift would represent a reduction in government revenue of approximately $90 million this fiscal year and nearly $100 million next fiscal year. That amount is comparable to what state government generates from taxes on alcohol, cigarettes, marijuana, motor fuels, and tire fees.
In other words, in order to make sure inflation does not quietly erode the Permanent Fund, the analysts believe policymakers need to settle for the more conservative figure that would require a bigger portion of the state government deficit -- currently estimated at $2.5 billion -- to be covered with spending cuts, new taxes, or by drawing down smaller savings accounts.
The construction budget has been almost entirely eliminated in recent years, with spending only approved to activate federal funding, and operating expenses are down by one-third from the all-time high of $10.3 billion in 2013.
Some lawmakers advocate deeper cuts still, though none have offered a detailed plan to put a meaningful dent in the $2.5 billion deficit. The governor has tried and failed to get lawmakers to implement a broad-based tax, an effort he will continue during a special session next month.
Even though the state still has more than $2.2 billion left in the Constitutional Budget Reserve, a savings account that is relatively for the Legislature to spend, Walker's administration insists that the fund needs to remain intact for cash management purposes: that lawmakers need to pass a POMV next year as well as a new tax.
However, the contentious race to decide who is elected governor next fall -- Walker again as an Independent, a Democrat, or a Republican -- is already heating up.
Difficult votes will likely be avoided as policymakers shift attention to keeping their jobs or getting a new one.