Anchorage Family opts out of Christmas gifts to give donations to homeless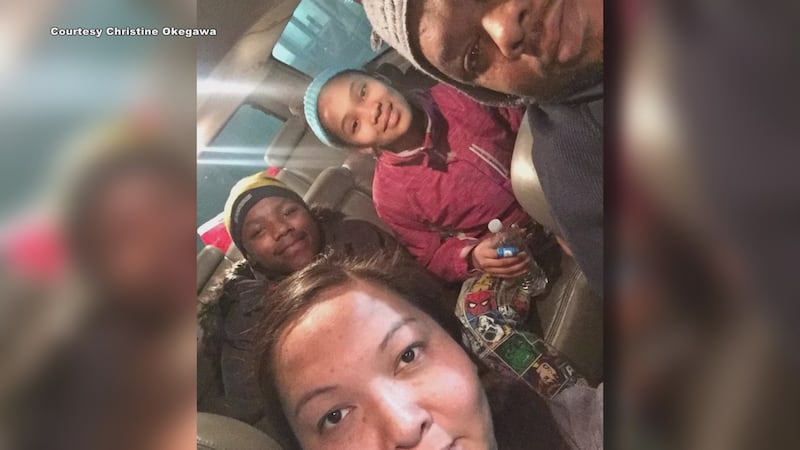 Published: Dec. 30, 2017 at 10:48 PM AKST
You won't see Guieskai Johnson and his family sitting around on a Saturday night. Instead, the family spends the night driving around town and passing out food to the homeless.
Johnson said his family of four started the charity work in November, by feeding homeless Alaskans hot dogs and chips.
Guieskai said, 10-year-old Inari Johnson and fifteen-year-old Karma Anderson loved the feeling of giving back.
"So we pooled our Christmas money and got stuff for the homeless. I don't know if it was a success or not but it made us feel good." Guieskai said.
Their Christmas money went toward food, water and gloves for those in need.
"Some nights they can be sleeping on the streets and they are covered in snow and all their stuff is just packed up in a cart. It just doesn't feel right," Inari said.
For the past five nights, the family has been driving across Anchorage handing out hot meals to help those they say are most in need.
Guieskai said it doesn't take much to give and make a difference in a person's life. "A cup of soup and a water when it is cold out like this it can get them through the night," he said.
Others have been pitching in, China Lights Oriental Cuisine donated 100 egg rolls for the family to pass out and they say other Alaskans have donated items like soup, hats and scarves.
They have been able to reach between fifty and seventy people each night, Guieskai said.
Guieskai said his family plans to keep going on their mission as long as they have supplies to share.
If you are interested in donating contact Christine Okegawa, on her Facebook page: