Anchorage passes new regulations on pesticide use in city parks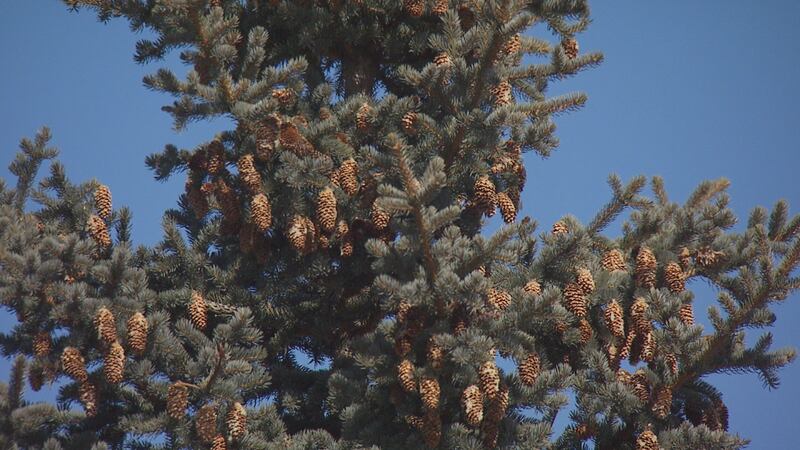 Published: Apr. 12, 2017 at 9:44 PM AKDT
New regulations limiting pesticides in parks passed the Anchorage assembly.
With overwhelming support, the assembly agreed in a ten to one vote to adding four pages to the municipal code, outlining when pesticide use is allowed, preventative methods to keep parks pest free and what safety notices are required after pesticides have been applied.
"This ordinance really codifies what we think is a very healthful approach the management of our parks and public lands here in Anchorage by minimizing the use of harmful pesticides and using measures that provide long term prevention of pest problems rather than using harmful chemicals," said executive director Pamela Miller with Alaska Community Action on Toxics.
Miller helped craft the language in the ordinance after meeting with assembly members for the past few months. Ultimately, the regulations were submitted by assembly chair Elvi Gray-Jackson and vice chair Dick Traini.
"That's the way I like to do business in this community," Gray-Jackson said at Tuesday's assembly meeting. "Bring all the stakeholders together and have them work it out so we don't waste a lot of time at this level"
In the new ordinance, the municipality notes that pesticides are harmful to pets, fish and wildlife, and people have the right to play in Anchorage parks without being exposed to pesticides in the air.
The code now differentiates between "allowed pesticides" and "non-allowed pesticides," saying pest control methods listed by the federal government as "minimum risk" are allowed for use by the municipality without any prior consultation, but harsher chemicals must be determined for application by the director of the Anchorage Department of Health and Human Services.
There are also written stipulations requiring signage in the area of application of harsher pesticides 48 hours before usage and 72 hours following application.
At the assembly meeting, Parks and Recreation Director John Rodda said application of pesticides by the municipality is "quite rare," but pest management contractors do use pesticides occasionally and will now be bound by the requirements in the ordinance.
Although he said he supports the ordinance, he added the new signage requirements can be stifling to his department.
"I think there's a little bit of heartburn with the 48 hour notice because sometimes we're subject to weather changing conditions very quickly," said Rodda.
The ordinance acknowledges these are precautionary regulations, but prudent after scientific investigations shows proof pesticides pose possible risk of harm.
Bill Evans said this is a good start for the municipality, but Anchorage should follow up with a more developed plan. Evans cited Portland's pest management plan, saying it is nearly 100 pages long, with specific pesticide plans for different parts of the city.
Tim Steele was the only opposing vote.