Ask Juneau: Why can't I buy a lottery ticket?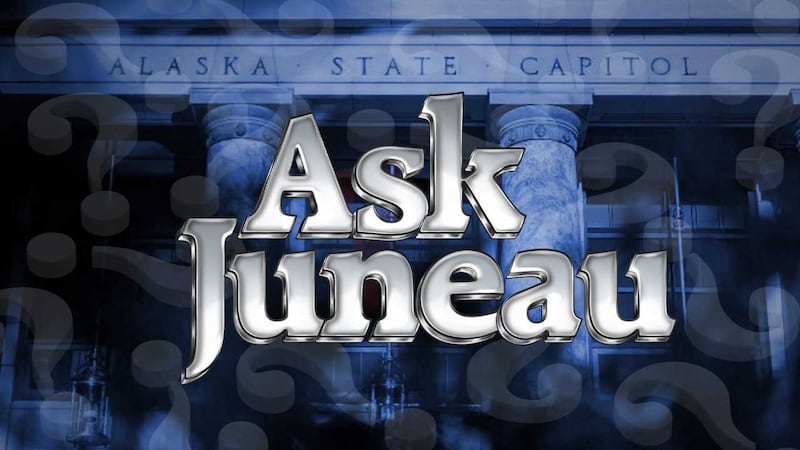 Published: Apr. 6, 2018 at 3:07 PM AKDT
Two viewers, Cherie Ball and Mark Allred, had similar questions that we're answering this week: "Why doesn't Alaska have a real lottery? Are we just seeing the nanny state at work, protecting its citizens from themselves by preventing them from handing over their money for an almost certainly losing $2 Powerball ticket? And why, when the state is so short on revenue, is it not looking at the money it could make from a lottery?"
Questions like those about gambling – or gaming, as the legal version here is called – have been asked in Alaska for decades.
Alaska used to have casino-style Monte Carlo nights for charities, but the Legislature blocked those in 1995. Consequently, gambling equipment – like slot machines, craps tables and roulette wheels – was packed up and shipped to other states.
In banning Monte Carlo nights, lawmakers said they didn't want big, profit-making, year-round casinos in Alaska. They were responding to a federal court case and Congressional law which said that if states allowed any form of gambling, they had to allow that same kind of gambling for Indian casinos.
An Alaska legislative document from 2009 noted that Connecticut had only allowed nonprofit Monte Carlo nights, but then was forced by federal law to allow a small tribe there to turn Foxwoods from a bingo hall into a gambling resort. Foxwoods became one of the biggest casinos in the world.
Lawmakers wanted to shut that door, allowing only pull tabs, bingo, fishing derbies and guessing games like the
– relatively small potatoes in the gambling world. And those games were to only benefit nonprofits or small municipal governments.
One legislator, then-Rep. Harry Crawford, originally a Louisianan who saw corruption in the riverboat gambling allowed on the Mississippi River, said the state had one more loophole – it was collecting about $6 million a year in taxes on cruise ship gambling. Federal law allowed cruise ships to open their casinos outside a port, and Crawford said he was concerned that a judge would say the state was accepting gambling by collecting the tax.
But his House bill, introduced in 2009, was directed to three committees and it never never made it out of the first. The state is still collecting the tax, and no Indian tribe or village has brought suit to force gambling. Lawmakers who opposed Crawford's bill said they doubted a lawsuit would prevail.
Katrina Mitchell, the head of the Alaska Revenue Department's gaming section and the regulator of the games that are allowed, said Powerball or Megamillion lotteries, with their huge payouts but long odds, would be illegal under Alaska law. Alaska is one of only six states that ban those national lotteries.
In 2015, the Revenue Department studied lotteries. In the
, it said that Alaska could generate $8 million state revenue with a lottery.
"However, an expansion of gaming through any sort of lottery, while beneficial to state revenue, would almost certainly have some negative impact on current state-regulated charitable gaming activities such as pull tabs and raffles," the department said. "These current activities support numerous nonprofits in the state, and any changes would likely be opposed by the entities that benefit from the current system."
Mitchell said nonprofits and municipalities received about $32 million in 2016 through gaming. But Tax Division Director Ken Alper said the tax revenue estimate to the state has also grown – it's now about $20 million, based on the idea that Alaska would allow more than just Powerball.
And that's where it remains. The current Legislature isn't looking at the issue, but in the recent past it has been asked to expand gaming, in order to establish a state gambling commission and to allow casinos.
Do you think Alaska should change its laws to allow legalized gambling and gaming? Participate in KTUU's poll by answering this question, HERE, then see how other viewers voted.