Disagreement between laboratories as Steep Hill Alaska considers legal options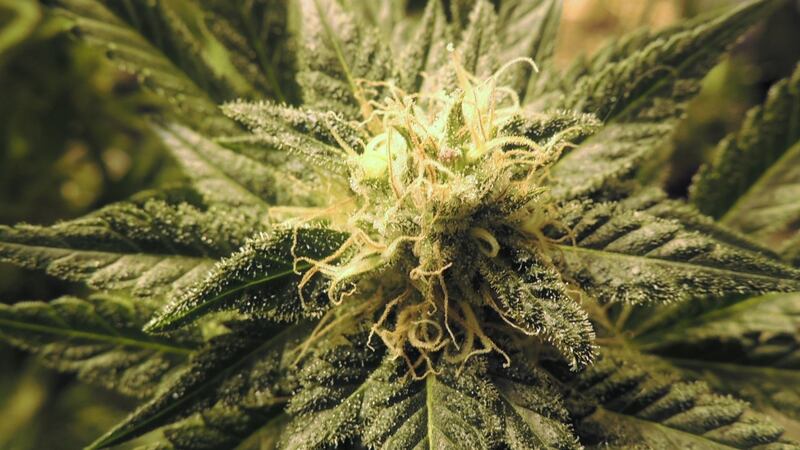 Published: Feb. 1, 2018 at 4:29 PM AKST
One of the state's two marijuana testing laboratories is considering its legal options after a public service announcement was released by the state that cast doubts on the accuracy of their test results. Steep Hill Alaska sent a letter to the Alcohol and Marijuana Control Office on Jan. 5 saying, "AMCO casts doubt on SHA's credibility as a marijuana testing facility and undermines confidence in the entire industry."
Erika McConnell, the director of AMCO, explains that the state had given an edible marijuana product to both of the state's laboratories for testing. The results led AMCO to send a
Jan. 2: "In one case, the two licensed testing facilities reported significantly different levels of THC from samples of the same edible product," writes McConnell.
Of more concern, McConnell writes that "one testing facility found a potentially dangerous mold on a product but the other testing facility failed to detect it." The mold discovered by one lab is a species of Aspergillus mold that can be dangerous if inhaled, which is concerning for people who are immunocompromised and use marijuana medicinally.
McConnell told Channel 2 on Friday that CannTest was the laboratory that didn't detect a potentially dangerous mold. Jonathan Rupp, the scientific director of CannTest, admits it was his lab, but says that doesn't necessarily mean the edible product contained a dangerous mold.
Rupp says both labs were given a muffin with visible mold to see if it contained one of the three species of Aspergillus mold that automatically fails a marijuana test in Alaska. After repeatedly using their testing techniques, CannTest did not find the Aspergillus species. Steep Hill Alaska, however, did get a positive test result for a species of Aspergillus mold and says "this is particularly important for medical users who are more at risk."
Rupp says after CannTest failed to find the dangerous species of mold, the lab bought certified reference materials to do further tests; one was Aspergillus Niger and the second was Aspergillus brasiliensis. The second set of tests showed that the genetic signature for Aspergillus Niger was not there, according to Rupp. "There are similar species of mold that are actually different species," said Rupp and many people, including regulators, that have confused them in the past.
Rupp says the discrepancy may be due to the different techniques used by both labs; CannTest uses a test that looks for a specific genetic signature in an organism. Steep Hill Alaska uses a plate-based system, grows mold and looks at the morphology of the colonies that appear.
However, Steep Hill Alaska says it "is confident in, and stands by, all of its test results." Furthermore, the letter written by law firm Birch Horton Bittner & Cherot to McConnell says Steep Hill Alaska, "Performs testing of cannabis and cannabis products according to the most highly validated methods available."
In response to the discrepancy, McConnell announced that the Alaska Dept. of Environmental Conservation's Environmental Health Laboratory would be auditing the labs' processes. McConnell says both laboratories are cooperating and results should be known in one to three weeks.
In a statement to Channel 2, Brian Coyle, the CEO of Steep Hill Alaska writes: "We opened this lab as scientists who follow the highest standards of scientific integrity and testing practices. It is important for the state of Alaska to employ scientific standards when enforcing regulations."
Editor's note: In an earlier version of the article it was not stated that CannTest had bought reference material to re-test the sample. The reporter had thought that was a typical part of CannTest's testing process.