Authorities urge caution after deadly incident at Byron Glacier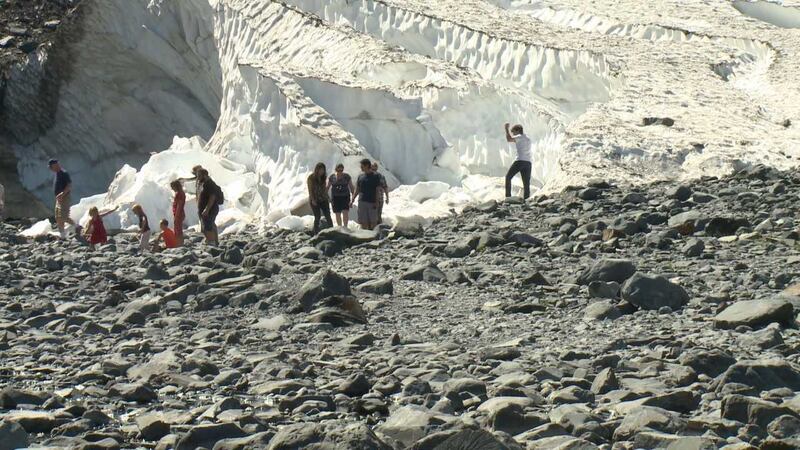 Published: Jul. 5, 2018 at 4:24 PM AKDT
One woman was killed and two other people received minor injuries after a large piece of ice fell on visitors at Byron Glacier on the afternoon of July 4.
The woman has been identified by Alaska State Troopers as 32-year-old Brittany Katherine Boegel, a school teacher from Minneapolis. Several visitors at the glacier had walked into a hollowed-out snow mass that resembled an ice cave
.
Authorities attempted life-saving efforts on Boegel and utilized a LifeMed helicopter and its crew. A six-year-old boy and a man were also injured, but survived.
Public Affairs Staff Officer for the Chugach National Forest, Alicia King, said she does not recommend hikers go past the sign at Byron Glacier that says "Danger" and "Hazardous Snow and Ice Conditions."
"Glaciers are always moving. The ice fields that happen close to the glaciers have water running under them and that's what sometimes creates those bridges or those cave-like structures, and so we ask for people to be very cautious and not go into those particular areas," King said.
King said Byron Glacier, which is near Portage Lake, is a very popular tourist destination, but she advises visitors to be aware of ice conditions and bears.
On Thursday, dozens of hikers were once again out at the glacier, and many of them said they hadn't heard about the deadly incident that occurred there less than 24 hours earlier.