40 percent drop in 911 calls to Bean's Cafe and Brother Francis Shelter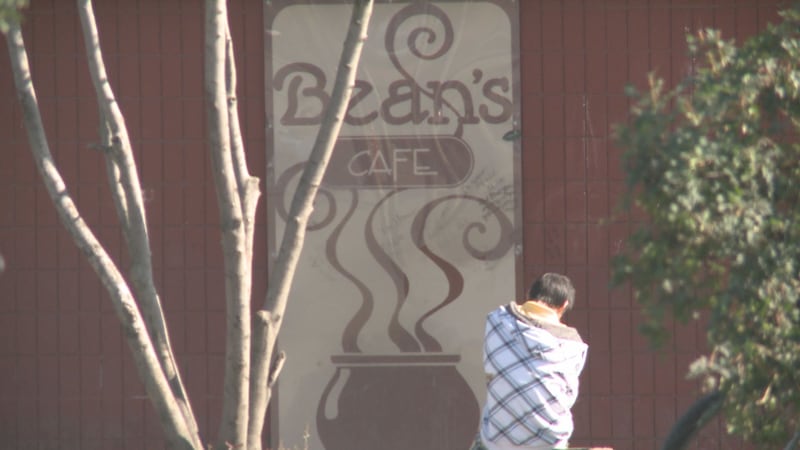 Published: Sep. 1, 2018 at 5:14 PM AKDT
The Bean's Cafe and Brother Francis Shelter campus has seen a 40 percent drop in emergency calls since January, according to officials with the city of Anchorage.
The drop in calls is being explained by the development of the city's new Mobile Intervention Team (MIT), the adoption of a committee to review allegations of bad behavior and more effective training from a mental health provider in Seattle.
"When you're on campus you're expected to follow really basic rules: safety, respect and helping others," said Kim Covol, the deputy director of Bean's cafe. "Those that aren't able to follow protocols can come back another day and try again."
Covol says the cafe has adopted a "systematic" change from a more "punitive approach" where people who had committed bad behavior were often sent away for days at a time, struggling to find food and shelter.
Now, a committee made up of members from Bean's Cafe, the Brother Francis Shelter and MIT, evaluate claims of bad behavior and develop a behavior contract with the client. Only in the most egregious cases will the client then be sent away for multiple days. "We don't want to withhold food from people, you wouldn't do that to your children," said Covol.
The push to a more collaborative approach is also impacting relations between guests at the campus.
Covol describes that a large percentage of emergency service calls from the campus were coming from disputes between clients that didn't need a police or firefighter response. "The clients are seeing you don't need to call 911 because someone made you mad, you don't need to call 911 because someone took your coffee."
"In March, we had a mental health provider from Seattle come up to help us understand a more appropriate behavioral health approach to services," said Nancy Burke, Mayor Ethan Berkowitz's housing and homeless services coordinator. "The issues with substances are different than they used to be and there are a far greater number of people with mental health issues."
Burke described that the staff at Brother Francis and Bean's Cafe hadn't had the type of training to deal with those complex issues.
"There's actually been a greater reduction from the fire department than the police department," said Burke. "There's now a medical clinic on the campus, so those calls are being reduced because of the more responsive medical services."
Lisa Aquino, the executive director of Catholic Social Services that operates the Brother Francis Shelter, says the medical clinic is being funded by a partnership with the Southcentral Foundation.
The mental health provider from Seattle, Melina Breland, the head a mobile intervention team, had recommended the committee evaluate bad behavior, install the medical clinic on campus and identify one staff member who will determine if a complaint should become a 911 call.
The provider also taught a hands-off approach to calming down clients known as the Mandt System. "De-escalation and communication are what we're doing 90 percent of the time," said Covol.
There is a downside with the methods being currently used. Burke says people behaving badly are being pushed into the area of 3rd Avenue and 4th Avenue and Karluk Street, a street Covol described as "no man's land." Burke though says the city is aware of the problem and is looking to improve their response.
The development of MIT is being heralded as part of the reason for recent success.
MIT is currently used to connect people to 11 Anchorage nonprofits and in the abatement process of homeless camps around the city.
Rosa Salazaar, the homelessness resources coordinator with the city of Anchorage, writes a blog on homelessness for the city and says that MIT is a "crisis intervention team." "The purpose of the team is to engage, triage, and refer individuals to community services with available housing to decrease cycling through emergency services."
Burke says MIT, which was founded in January, takes a "multidisciplinary approach" to connecting people to social services.
The team consists of a social services coordinator and a mental health professional who are then embedded with the Anchorage Police Department's Community Action Policing Team (CAP) and the Anchorage Fire Department.
MIT works with APD and AFD when they work to clear camps and gets them in touch with the services and housing they need.
"The talks of expanding it are coming from the community, calling for more of that resource on the trails and in the camps," said Burke. "We can more quickly be moving people to housing or services."
Burke says whether MIT is expanded or not will depend on the availability of resources from the Municipality of Anchorage. In the meantime, another training is scheduled with the Seattle mental provider next week.
The overflow shelter during cold weather is also expected to reopen in October, said Burke.