Ben Schultz joins Anchorage firefighters raising money for the Salvation Army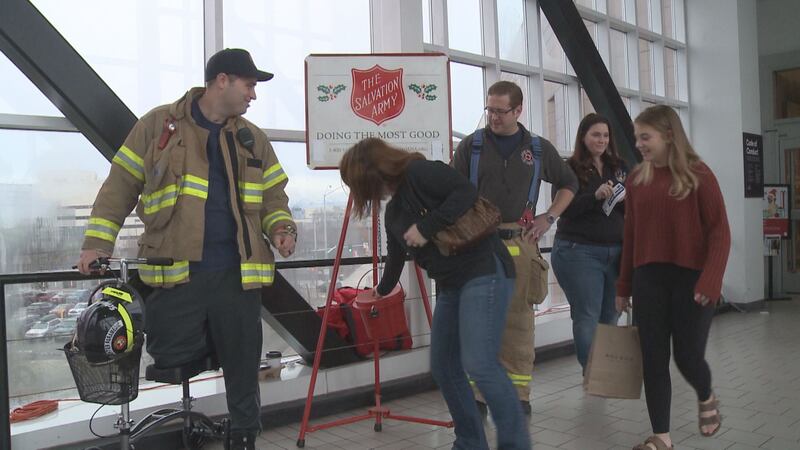 Published: Nov. 24, 2018 at 7:31 PM AKST
Anchorage Fire Department volunteers manned the Salvation Army's iconic bells and red kettles on Saturday to raise money for holiday and year-round services.
took his turn on the Skybridge over 5th Avenue.
"I personally took time to give back to the community because they have given so much to me with my previous injury," said Schultz. "Time of the holidays, is a chance, an opportunity for us to be the most charitable to those in need"
The money raised during the holidays will be used by the Salvation Army for toys and holiday meals. "We provide many different services; we provide housing for families, meals on a daily basis for home bound Alaska residents, youth programs, adult programs," said Major John Brackenbury, divisional commander Salvation Army Alaska division.
Brackenbury described that there isn't a target in mind for donations because "the need always changes."
The Salvation Army says the traditions of red kettles being used to raise money for the poor dates back to the 19th century.