Black bear filmed awake and active in Eagle River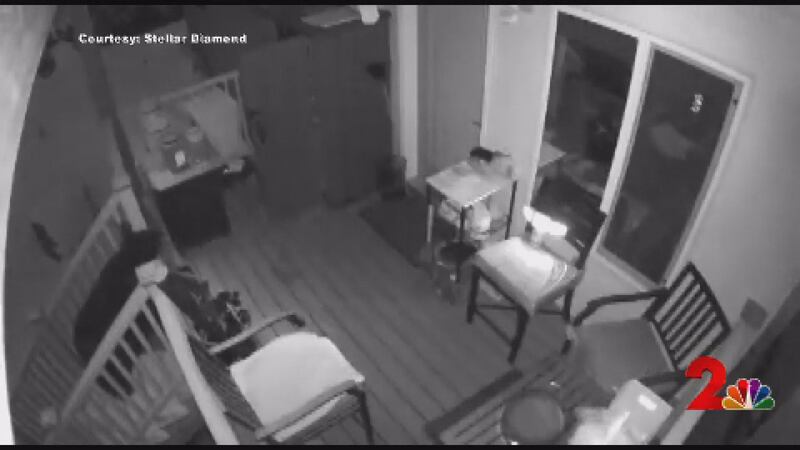 Published: Dec. 30, 2018 at 5:25 PM AKST
Despite it almost being January, an Eagle River homeowner has captured footage of a black bear awake and active around her house.
For the last two weeks, Stellar Diamond says that she and her husband have spotted large footprints in the snow. Checking her security camera footage, she was surprised to see a bear walking onto her porch, up to her backdoor and away from her house on different days.
Black bears typically hibernate for seven months of the year in northern parts of Alaska. Around the coast, which is typically warmer, bears may only hibernate for 2-5 months, "with the longer hibernation time for bears raising newborn cubs," writes Sean Farley, a research biologist with the Department of Fish and Game.
Diamond has seen bears around her home on Broadwater Drive in the summer but in the past ten years of living there she hasn't seen a bear active in the winter.
Day after day she has captured footage of a bear, or multiple bears, coming in and around her house.
"It's so crazy," Diamond said.