California woman released after shots fired incident outside Northway Mall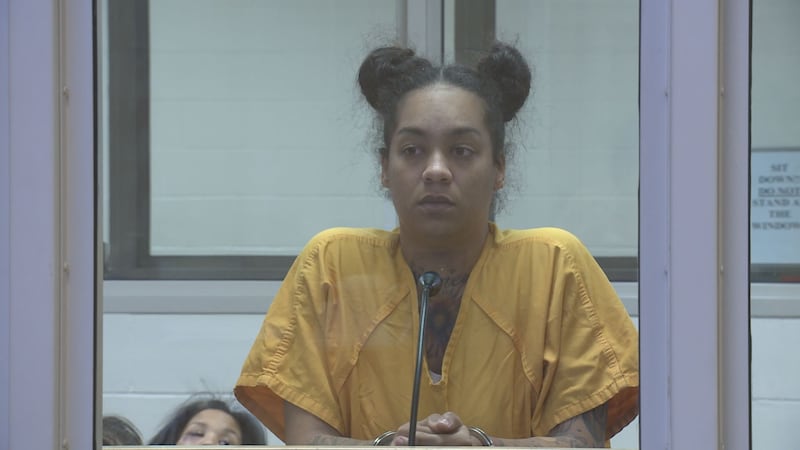 Published: Jan. 28, 2018 at 4:27 PM AKST
A 26-year-old woman from California was in court Sunday for carrying a weapon that can be concealed as a convicted felon. Jessica Malcolm was arrested Saturday afternoon for her alleged involvement in an
in the parking lot of Northway Mall.
According to charging documents, Anchorage Police responded to the Northway Mall for a reports of shots fired. "Witnesses in the area described individuals shooting from a white sedan at a red SUV."
APD officers saw the red SUV in the ditch nearby and suspects running from the area. Police contacted the driver of the car, who told police she was in her vehicle with three friends when "another car pulled up to them and began to fire shots at them. She drove away, crashing into the ditch."
Police say they found three other individuals who were in Herrington's car including Malcolm. She told police that she had been in Alaska for around two weeks visiting family and that she had met the two men riding in the car on social media a week ago.
According to Malcolm, they had left the mall when a white sedan pulled up to them. Malcolm says she spotted the gun and fled towards the red SUV. The party allegedly attempted to flee as bullets were fired at them.
When contacted by the police Malcolm admitted to having a Glock .45 caliber handgun with a 30 round magazine on her waistband. Police say as a convicted felon out of California, Malcolm is not allowed to possess handguns.
Malcolm was arraigned Sunday on a Class-C felony charge of misconduct involving weapons in the third degree. She was told by the judge that she could face up to five years in jail and a $50,000 fine.
It was determined after a pretrial assessment that Malcolm was "a low-risk" and she was released before a pre-indictment hearing scheduled for Tuesday. The judge asked that she not possess firearms or leave the state of Alaska.