Children's dental clinic inching closer to completion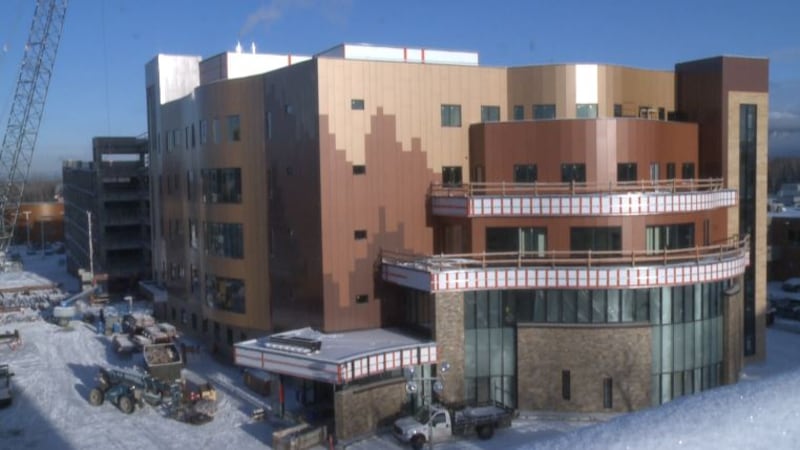 Published: Nov. 16, 2017 at 3:33 PM AKST
After breaking ground for a new dental clinic for children last year, Southcentral Foundation says the building is now 75 percent complete.
The first floor of the five-story building will be used for dental services for children.
Mayquelle Buckley, administrator for Southcentral Foundation, says the goal is to expand services to children, and it's not only for Alaska Native and American Indian children, but others too.
"We're going to be able to serve the population that the campus serves and it's going to be more than just the Anchorage service unit, we'll provide statewide services," Buckley said.
A section of the floor will be dedicated to assisting Alaskans with cleft lips and palates.
Dr. Matt Hirschfeld, medical director for maternal child health services at Alaska Native Medical Center says it can be a serious problem, especially for babies.
"If you have a hole in your palate, it can be really hard to eat so little babies, the biggest problem is sucking on a bottle or breastfeeding," Dr. Hirschfeld said.
Dr. Hirschfeld said the condition is relatively rare, however two-thirds of children here who deal with cleft lip and palates are Alaska Natives.
"For whatever reason it's more prevalent in the Alaska Native population than it is in the non-Alaska Native population," Hirschfeld said.
While it's not known why, Hirschfeld said the state is tracking the numbers.
"We're tracking where these kids are from and see if kids that are coming from different parts of the state that have higher prevalence relevant to other parts of the state, if it's coming from a certain village, if it's coming form a group of villages, all those kind of things are ongoing," Hirschfeld said.
The space will consolidate the cleft and palate clinic which currently operates six clinics a year and will make it easier on families to get around campus, Hirschfeld said.
The building will offer other services including maternal child health, OB-GYN and pediatric neurodevelopment.
Buckley says the building is expected to be completed by October of 2018 and will be named Denali.