Chinese president Xi Jinping lands in Anchorage for meeting with Governor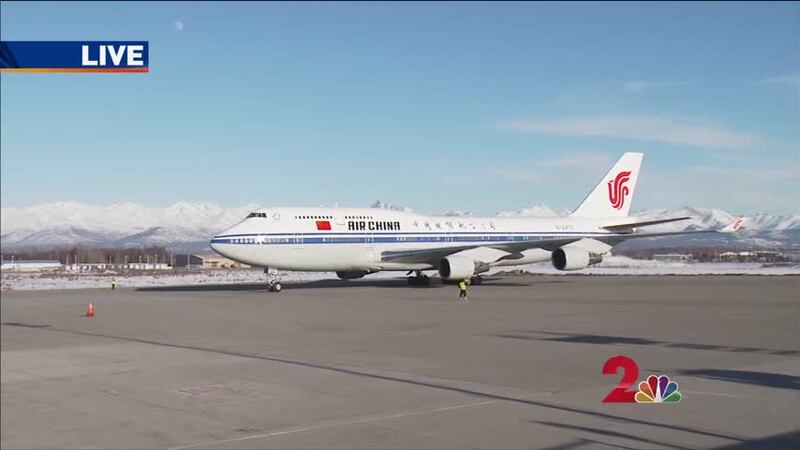 Published: Apr. 7, 2017 at 3:31 PM AKDT
Chinese president Xi Jinping landed in Anchorage on Friday to meet with Alaska Governor Bill Walker.
According to the governor's office, the Chinese government requested the meeting last month.
Walker said in a press release, "I am honored to host President Xi and Madame Peng during their visit to Alaska. China is one of our largest trading partners, and I am eager to tell President Xi about the abundance of Alaska's resource development opportunities. We have tremendous potential in our oil and gas, tourism, fish, air cargo and mineral resource industries."
Xi arrived at Ted Steven's Anchorage International Airport around 6:30 p.m. Friday. The meeting between Walker and Xi is expected to be joined by Lt. Governor Byron Mallott and more than a dozen Chinese ministers and directors.
This is the first meeting between the Chinese president and Walker.
Xi's visit to Anchorage comes on the heels of his summit with president Trump in Florida. The Chinese president arrived at the president's Mar-A-Lago resort on Thursday and wrapped up meetings with Trump Friday afternoon.
Topics between the two presidents behind doors were expected to surround trade issues, as well as North Korea's nuclear weapons. According to the Washington Post, Trump told reporters near the end of the Chinese president's visit, the two made "tremendous progress" in relations between China and the US.