Hillside residents oppose city rezoning proposal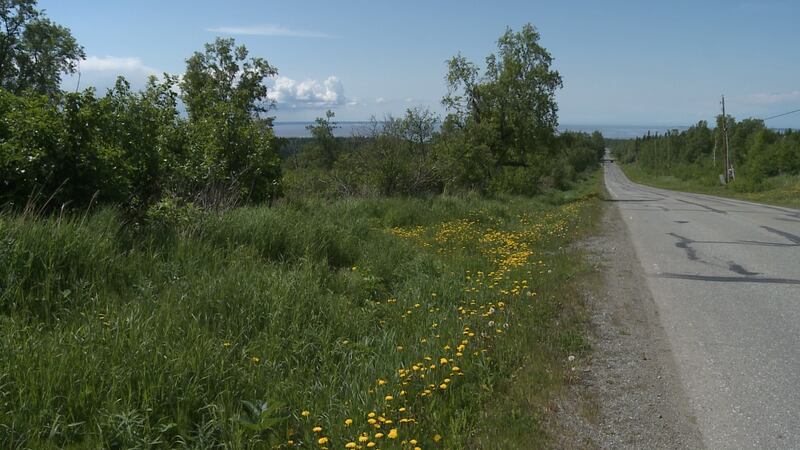 Published: Jun. 12, 2018 at 8:08 PM AKDT
The Municipality of Anchorage Planning and Zoning Commission held a public hearing Tuesday about the proposed rezoning of the hillside area along Upper De Armoun Road that many hillside residents are saying goes too far.
Francis McLaughlin, a senior planner for the Municipality, said the rezoning meets all the criteria to move the area from an R-8 ' low density residential zone' to an R-10 ' low density residential, alpine/slope zone.'
According to commission documents, Big Country Enterprises is requesting to rezone the area from 4 acre lots under R-8 to lots ranging from 1.25 acre lots to 7.5 acres under under R-10.
At Tuesday's meeting, those in support of the rezoning said the development would provide less expensive housing options to those who want to live in the area.
Many residents who live on and around the Upper De Armoun area voiced their concerns.
Joan Priestley, who has lived on the hillside for almost two decades, says she worries about increasing traffic, disruption to wildlife, and that the environment on the hillside simply can't support that many homes.
"The surrounding neighbors have septic systems that don't work, that actually pop out of the ground, there's glaciation, there are run off issues," Priestley said. "The developers have said that they have performed sufficient studies which should allay those concerns, but we're just not sure."
McLaughlin says that during the Planning and Zoning Commission meeting, a special limitation was made to limit the area to 23 lots.
The next step for the Anchorage Assembly is to either strike down or approve the rezoning.