UPDATE: Judge says man's questioned identity is 'confirmed' via fingerprints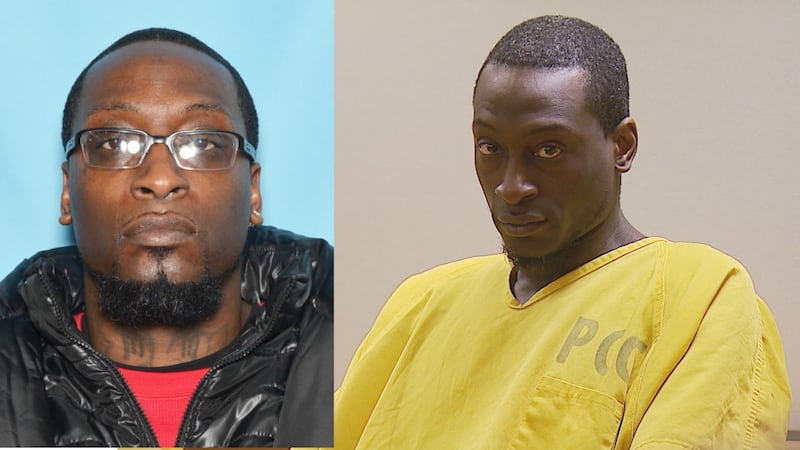 Published: Mar. 29, 2018 at 4:13 PM AKDT
Editor's Note: This story has been updated with details from the charging documents that reflect how Lee was identified as the suspect in the threats against the bus driver.
At a 10:30 a.m. arraignment hearing, Judge Wolverton said it was, in fact, the same man who had been previously wanted on a years-old warrant.
"For the record, the identity was confirmed through live scan fingerprint card indicating there was a match," Wolverton said Friday of the man charged with ramming a school bus and threatening its driver with a handgun.
His bail for the warrant was set for $2,000 cash performance and electronic ankle monitoring. He is scheduled to reappear in court at 2:30 p.m. Friday, on the charges connected to the school bus mayhem.
Did police arrest the right man? That's usually the question decided in trial, but Thursday in an Anchorage courtroom, the scenario played out a little differently.
David Aaron Lee was in court Thursday afternoon to be arraigned after Anchorage police say he rammed his car into a school bus Wednesday morning. According to police, Lee then got out of his car and threatened the bus driver with a gun before fleeing the scene on foot. He was arrested in the area by 10 a.m.
Lee says it wasn't him and neither is the photo being used in court documents and sent to media outlets.
Judge Michael Wolverton agreed. "Just for the record, the photo on the petitions and the photo in the news media is not this individual," he said, pointing to the man being arraigned. When asked what would happen next, Wolverton said, "I assume the district attorney is going to determine whether or not the actual Mister Lee was arrested. I'll have [muffled] make inquiries as well to find out the situation but this is clearly not the right individual."
The hearing is scheduled to continue Friday morning at 10:30. KTUU contacted the Anchorage Police Department about the photo. They responded, "The photo we put out is what is attached to David Lee's driver's license number in the DMV database," and that the David Lee arrested Wednesday is the same David Lee, with the same birthdate as the one whose DMV photo is shown.
Charging documents in the case say when arrested, Lee gave police two different names -- the first for a man who is listed in records as being 5-foot-8 inches tall. Lee is 6-foot-5. He then reportedly refused to be fingerprinted by police.
Lee was then brought back to the scene of the crash, and witnesses said he was the suspect that had rammed the bus, though he had changed clothes.