Community members gather for vigil against racism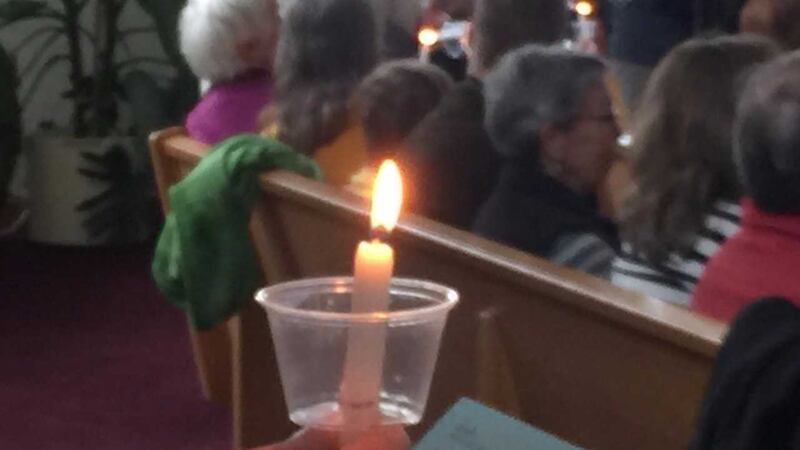 Published: Aug. 20, 2017 at 5:42 PM AKDT
Cities across the country have been holding unity rallies in the wake of violence in Charlottesville, Virginia.
Anchorage held a vigil against racism on Sunday at Central Lutheran Church.
The vigil was hosted by Anchorage Faith & Action Congregations Together, a coalition among 16 faith communities.
Marlene Watson, a member of First Covenant Church said the violence is an atrocity against human beings.
"As Alaskans we are to you know come together in support and to show even what it means even for neighbors that we haven't met and to acknowledge and to validate the hurts and pains of various people have experienced in their life," Watson said.
Rev. Marcus Sanders with Greater Friendship Baptist Church said the idea is to send a message against hatred through another avenue.
"A community that prays together stays together and when you pray together love drives that hate, drives that poison out and that hate and that poison will just flicker away because love overpowers that," Rev. Sanders said.
Pastor Julia Seymour with Lutheran Church of Hope said the events in Charlottesville are a reminder that racism isn't only in the past.
"This was particularly stirred up by the events last week in Charlottesville, Virginia, but there are ongoing reactions to that where people are realizing that our country does not just have a racist past, it has a racist present that we need to wrestle with," Pastor Seymour said.
AFACT said there will be other rallies held in the future.