Cook Inlet beluga population declining faster than previously thought, NOAA study finds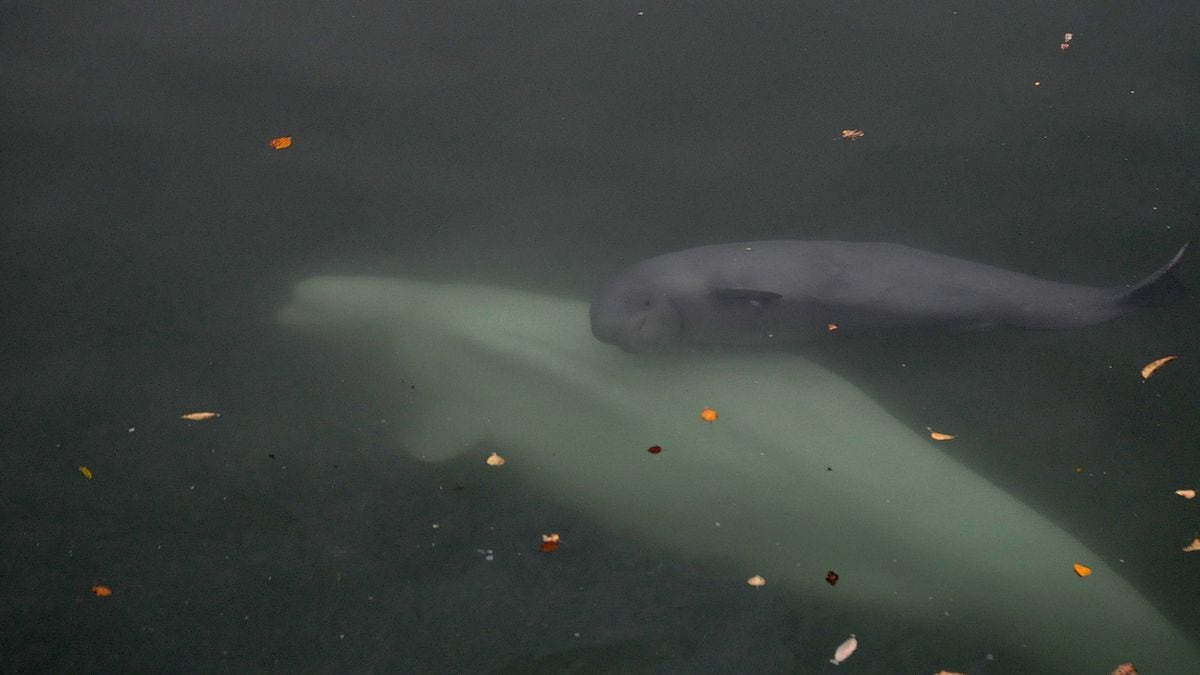 Published: Jan. 22, 2020 at 7:20 PM AKST
The endangered Cook Inlet beluga whale population is the lowest on record with a median estimate of only 279 belugas according to the latest NOAA Fisheries assessment released Tuesday.
According to the NOAA Fisheries report, the population is estimated to be both smaller and declining more quickly than previously thought.
The new abundance estimate shows a continued decline from 340 belugas in 2014 and 328 in 2016. When the Marine Mammal Protection Act went into effect in 1972, the Cook Inlet beluga stock count was around 1,300.
NOAA Fisheries says that the 2016 population estimate was based off the best available methodology at the time, but using more current methodology, researchers estimate the 2016 population was more likely around 293 whales.
Previous estimates on the rate of decline over the last decade estimated the Cook Inlet beluga population was declining at approximately -0.5% each year. The updated population change estimate is now -2.3% per year.
"The thing to focus on is more the trend because, with the number, there's wiggle room there. There's a confidence interval, a range," said Verena Gill, the NOAA Fisheries Cook Inlet beluga recovery coordinator. "2.3 percent a year may sound a small amount, but when that's 2.3 percent of a population that's only perhaps 280 to 300 animals, that's a lot of decline."
[
]
Subsistence harvesting of the Cook Inlet beluga continued until 1999, but the population has not begun to recover, even since additional restrictions on hunting have been implemented.
"It's a small population and they can't take any losses, really," Gill said. "And to know they're not recovering and in fact they're declining at a greater rate than we previously thought is very concerning."
According to the NOAA Fisheries recovery plan, the threats of highest concern to the stock are catastrophic events such as natural disasters and spills, cumulative effects of multiple stressors, and noise.
[
]
"There's a recovery plan and there are 64 actions that were recommended by the recovery team, and we're going to continue to focus on those actions and continue our research to understand why this decline has increased and why it's continuing," Gill said. "We believe there are multiple factors that are impeding their recovery and trying to tease those out is our priority right now."
Gill says that anyone who spots a Cook Inlet beluga is encouraged to report the observation to NOAA. Members of the public may also consider joining the
, which collaborates with citizen scientists to help monitor endangered beluga populations, which is set to resume in March.
Copyright 2020 KTUU. All rights reserved.