Correctional officer cared for addicted inmates in jail, and an addicted family member at home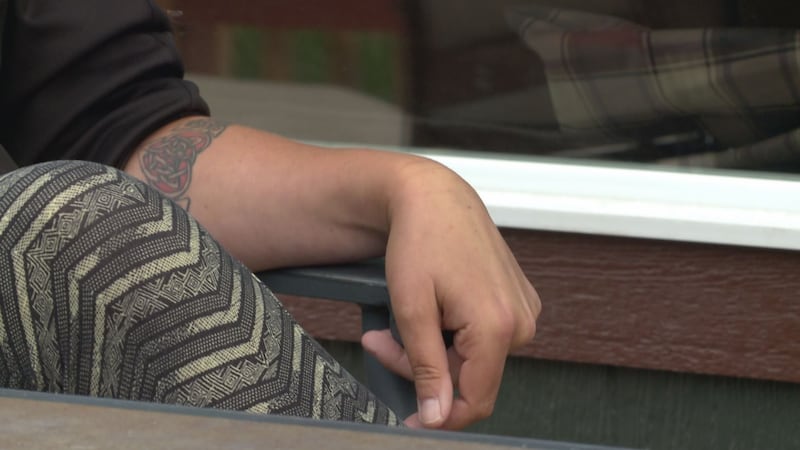 Published: Jun. 6, 2017 at 9:26 PM AKDT
Opioid addiction in Alaska has destroyed lives and driven countless individuals to time behind bars. For Lieutenant Rebecca Wilkerson, she saw the faces of those addicts everyday, on and off the clock.
Lt. Wilkerson began her career as a correctional officer in 1996. She retired this March, and after more than 20 years on the job said she saw more and more inmates arrive at the Anchorage Correctional Complex with substance abuse problems.
"I don't think there was ever a day that I was there that there wasn't someone on detox protocol," said Wilkerson.
Common symptoms of a person detoxing: sweating, shaking and vomiting. Wilkerson said she frequently saw arms tracked by needles. But as she took care of detoxing inmates on a daily basis, Wilkerson said she never imagined addiction would find itself in her own home.
"We watched this family member literally disintegrate within weeks [and] months of becoming introduced to heroin," Wilkerson said.
Wilkerson took days off work and spent weeks at a time helping her loved one detox but said rehab was not working.
"She tried another rehab, walked out the door within a day," said Wilkerson. "We came to the realization, you can't make someone want to get off the drug. They truly have to make that decision for themselves."
Day in and day out, Wilkerson faced the horrors of opioid abuse but said the lessons learned helped her become a more proactive correctional officer.
"It gave me a serious sense of empathy you know for what I knew they were going to go through," said Wilkerson.
Small techniques began to be implemented in her day-to-day work. She would bring detoxing inmates plastic straws to drink water from because she said addicts would violently shake and spill water.
Wilkerson said she also used her methods to care for Kellsie Green, a young woman from the Mat Su who ultimately died while detoxing from heroin in the Anchorage jail in Jan. 2016.
Green did not die on Wilkerson's shift, but Wilkerson said the situation left her "deeply saddened."
"I feel very secure and confident that I did everything that I could in the time that I spent time with her to make her comfortable and make her feel good," Wilkerson told Channel 2 in an interview in May.
The father of Kellsie Green has filed a wrongful death civil suit against the state.
Following the death of Green, Wilkerson said she became a leading voice in bringing change within the jail, starting by hiring caregivers for inmates who were detoxing.
"I think it's really important for people to be a little bit kinder, a little bit more compassionate towards people with that kind of issue because like I said, it starts off as a choice, but after a while their so bound up in it, their choice almost gets taken away," said Wilkerson.
Wilkerson said she's thankful her loved one eventually got clean from heroin. The chapter of her life gave her a unique perspective on addiction on both sides of the bars.