The criminal justice reform bill is advancing. But what would it actually change?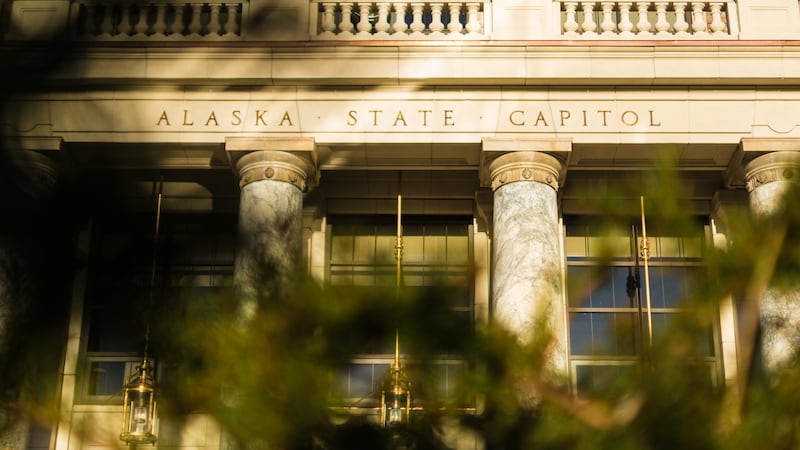 Published: Nov. 7, 2017 at 6:46 PM AKST
Should lengthy prison sentences only be handed out when they are likely to reduce crime?
That question is at the core of a criminal justice reform bill that is plodding through the Legislature in this year's fourth special legislative session.
Early Tuesday, the House of Representatives voted to advance a version of Senate Bill 54 that mostly sticks with the controversial criminal justice reform bill that passed a year ago.
The current legislation, however, does have several provisions that chisel away at some elements of last year's controversial Senate Bill 91.
Before the new proposal could actually become law, both the Republican-led Senate and Gov. Bill Walker must approve changes made by the House. Here are the key elements of S.B. 54 that both chambers have agreed upon:
- Allowing judges to once again put people convicted of a Class C felony behind bars, even if they have no criminal history.
- Making theft penalties harsher, in part to deter vehicle thefts.
- Sending people who violate conditions of release while awaiting trial to jail, rather than receiving giving them a citation.
And here are the changes approved solely by the House during several grueling days of floor debate, when 35 amendments got a vote, many more ideas generated discussion, and several changes were adopted:
- Under the current law, theft becomes a Class C felony only when the stolen merchandise is worth $1,000 or more. The current version of S.B. 54 calls for the felony threshold to be lowered to $750.
- People convicted of vandalism would be required to perform at least 25 hours of community service under an amendment offered by Rep. Lora Reinbold, which was adopted on a 23-to-17 vote.
- Many of the amendments were contentious and fractured the House's caucuses. One example was an amendment that passed 21-to-18 and would make it so that people convicted of fourth-degree theft -- when the value of stolen property or services is less than $250 -- are likelier to spend time in jail. Specifically, the amendment calls for anyone charged with fourth-degree theft who has two prior convictions to spend a minimum of 15 days behind bars. Under the current law, established by last year's S.B. 91, the same defendant would face a maximum sentence of five days, and that jail time would be suspended, meaning that there would only be incarceration if the defendant violates terms of probation.
- An amendment offered by House Majority Leader Chris Tuck, D-Anchorage, makes it so judges would have the ability to put people convicted of a host of Class A misdemeanors or Class C felonies up to one year behind bars for up to one year -- if they have two or more prior convictions. The proposal was adopted on a 24-to-16 vote.
- One key change made under S.B. 91 was a reduction in the amount of time someone can serve if they commit a Class C felony but have no prior criminal history. Examples of Class C felonies include vehicle theft, third-degree assault, and illegal possession of a firearm by a felon. An amendment from Rep. Lora Reinbold, R-Eagle River, makes it so most crimes that fall into this category would be punishable by zero to one year behind bars, essentially meaning that a judge would again be able to decide if jail time would be effective in a given case.
- The Alaska Criminal Justice Commission is a multi-agency group that developed the recommendations for justice reform that led to S.B. 91. On a 33-to-7 vote, lawmakers voted to expand the 13-member group to include one additional nonvoting member: the Health Department commissioner or the commissioner's designee.