Divided feedback on Anchorage's proposed 5% alcohol sales tax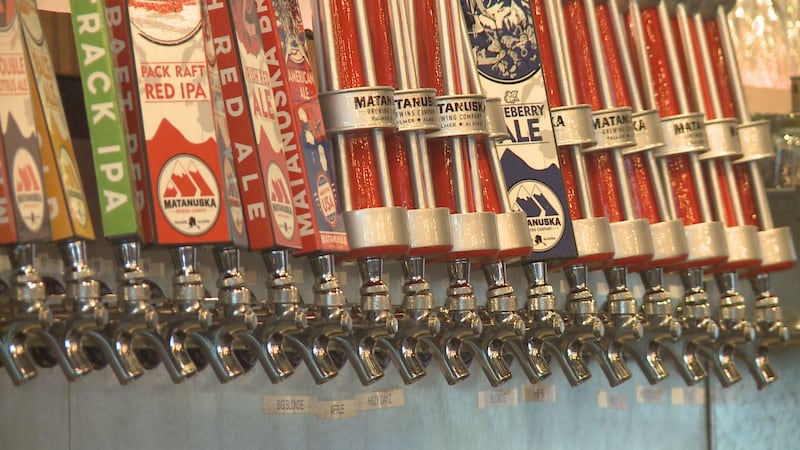 Published: Jan. 29, 2019 at 5:34 PM AKST
There's divided feedback on Anchorage's proposed 5% alcohol sales tax.
On one hand, non-profit organizations, like the United Way of Anchorage and the Anchorage Coalition to End Homelessness say these tax dollars are much needed to address issues within the community. On the other hand, some local restaurants and breweries want the city to find another way.
"I get it, I get that we have an issue, and we have a problem. We want to see that solved, because we deal with it everyday here at the Matanuska Brewing Company," said owner, Matt Tomter. "We're right here in Midtown, and we're in the center of the problem, but I think there's money already there. We're already collecting it and they need to figure out how to use money that they've already got in a more effective way."
The Coalition to End Homelessness says that at any given moment, there are about 1100 people experiencing homelessness in Anchorage. The tax dollars would not only go toward addressing that problem, but also towards issues of substance abuse and misuse.
Michelle Brown, President of the United Way of Anchorage said, "In order to do that, we have to move beyond just philanthropy and projects. We really need to develop a comprehensive community system that finds people in distress, gets them in the right placement, make sure they stay permanently housed, and don't fall into homelessness again. To break that cycle, and to help homeless people today, and to anyone who might fall homeless in the future, we need long term sustainable funding."
Non-profit organizations in support of the measure hope Anchorage residents will keep these things in mind when they head to the polls in April.
"We know that behavioral health, and mental health supports are lacking in Anchorage, said Jasmine Khan, Executive Director of the Anchorage Coalition to end Homelessness. "Many many people in our community have family members or neighbors who have struggled with substance misuse and/or behavioral and mental health challenges, and this tax would bring in funding for all of those services."
Matt Tomter says there's a continuing reminder that these issues need to be dealt with, but believes the state and the city should work out a more efficient way to use the excise tax that's already in place, or come up with a way for everyone contribute.
"We're already the highest alcohol tax state in the nation, and right now the state collects roughly 40-million dollars a year through an excise tax on the sale of all alcohol," said Tomter. "Now, just because the city and the state can't figure out how to share that money properly, they shouldn't put the burden back on the citizens of Anchorage once again, in order to fix a problem where there's money already being collected for it."
If you or anyone you know is at risk of homelessness, or is homeless and needs help, you can always dial 211 to get connected with an information specialist who can help.
Residents are encouraged to attend the anchorage assembly meetings to ask questions about how this tax will work, and exactly where the funds will go, before making a decision at the polls in April.