Anchorage marijuana shop first to complete final inspections; sets opening date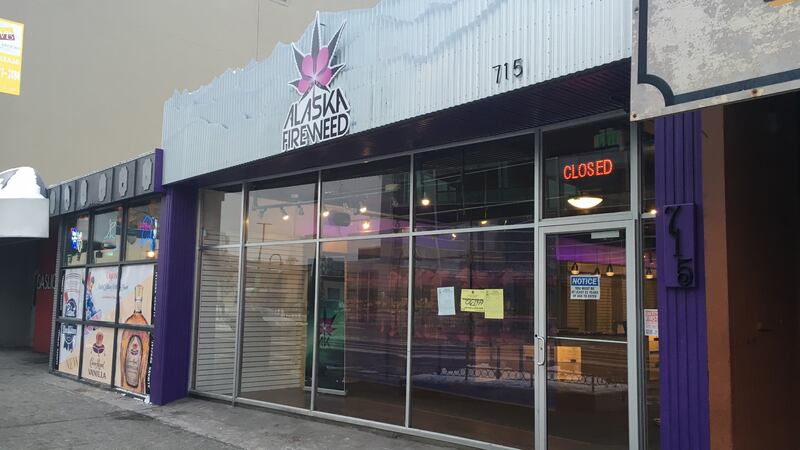 Published: Dec. 7, 2016 at 2:47 PM AKST
Alaska Fireweed in downtown Anchorage says Dec. 17 is the day it plans to open it's doors. The announcement comes after months of hard work including completing final inspections Wednesday morning, according to general manager William Ingram.
The municipality says there are at least two more inspections to be completed, but Alaska Fireweed is leading other marijuana retail stores in the process of licensing.
"Dress warm, there's going to be a line," says Ingram who also suggests bringing cash since that will be the only acceptable form of payment for marijuana.
Ingram says Alaska Fireweed, located at 715 West 4th Avenue, plans to open at "high noon" next Saturday. The store will offer nine strains of cannabis from Greatland Ganja, a cultivator on the Kenai Peninsula.
Loose marijuana and pre-rolled joints will be available for sale. There will also be a limited amount of paraphernalia like blunt wraps and papers plus some clothing with the company's logo.
"It's been a grueling, I want to say eight months. Feels like it's been forever," says Ingram.
Ingram says just to getting to the day where final inspections were scheduled has been hard work. Others in the industry echo that citing local permitting and codes as challenging to work through.
"I think things are taking longer than everybody expected," says Erika McConnell, municipal marijuana coordinator. She added that officials feel they've done a pretty good job trying to address problems that were not anticipated
Prospective marijuana business owners cite building codes and parking space as areas most challenging to work through.