Drone, float plane interrupt Swan Lake Fire aerial operations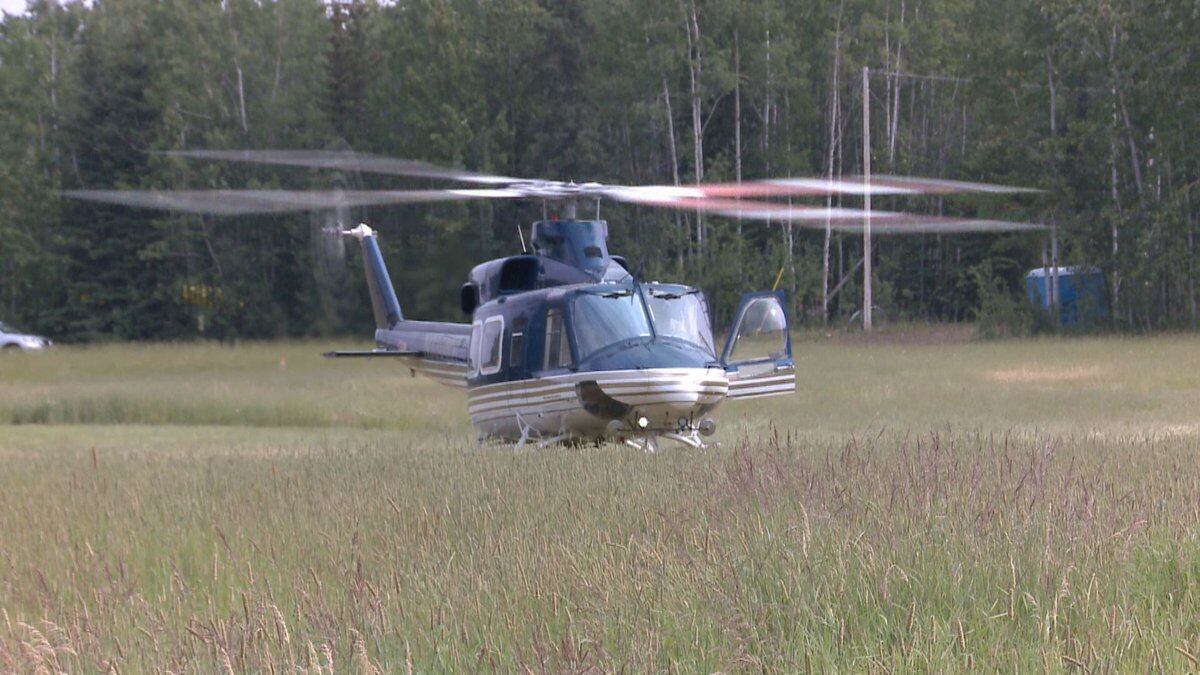 Published: Jul. 12, 2019 at 6:23 PM AKDT
Unauthorized aircraft flying within a temporary flight restriction interrupted air operations for the Swan Lake Fire two days in a row.
A temporary flight restriction, or TFR, is commonly established around wildfires to allow aircraft engaged in fire operations to operate more safely without intrusions.
On Thursday evening, a drone that took off on the side of Sterling Highway violated the TFR. Air Operations Branch Director Tim Faust says fire personnel heard the drone, then saw the operator. After the operator was approached, he landed the drone and drove away before any official identification was noted.
"Forty seconds later, a CH47 was in route to do a mission. If that drone was still up there, the consequences could have been a catastrophe for the operator, the pilot of the aircraft and for personnel on the ground," Foust said. "Birds have taken down aircraft and caused fatalities. A drone can do the same thing. It can go up there, it can get sucked into an engine. It can hit the window, take out the pilot -- use your imagination."
Even unauthorized aircraft that do not result in a catastrophic collision can create a setback for fire operations.
"If we weren't able to see him and get that drone on the ground, then we have to initiate our protocol. We have to shut down our aircraft, return to helibase or the airport," Faust said.
Currently six aircraft are assigned to the Swan Lake Fire. Faust says it takes at least 45 minutes to get them back up into the air once they are grounded.
Suspended flights don't just affect the fire's advancing front. In addition to dropping water and retardant, helicopters are used to send food and supplies to remote crews, map the fire and perform medical evacuations.
"Everything for us is time sensitive because the weather dictates what we can do in the air. When we have clean visibility, clean air, good wind speeds and wind directions, that means we can get our job done. And then this drone comes in and shuts us down? For all we know, it could be that one hour where we could get some tactical operations, and then that drone comes in and then what happens? Mother nature happens, now the winds change and you just took an hour out of our mission just for your own selfish reasons," Faust said.
On average since 2014, there are 29 drone intrusions in TFRs established for a wildfire nationwide, an information officer for the Swan Lake Fire told Channel 2. This season, there have been five violations nationwide.
However, a drone wasn't the only aircraft to throw off the aerial operations for the Swan Lake Fire.
On Friday a float plane violated the TFR and flew directly over the helibase.
"Once again that just raises our adrenaline up. We put everyone on notice because of this intrusion. We're going to go ahead and follow a safe-com and contact the FAA, and hopefully we can get a tail number on this aircraft that busted our TFR," Faust said.
Violating a TFR can carry steep penalties. Pilots can face up to one year in prison, a $100,000 fine or have their pilot's certificate suspended or revoked. Drone operators who interfere with wildfire suppression could face civil penalties including a fine of up to $20,000.
Faust says the FAA was notified about both the drone and float plane violations.
"I can't say it any clearer. It's a lethal weapon when you violate our TFR," Faust said.
Copyright 2019 KTUU. All rights reserved.