Eagle River Post Office closed with crime scene tape following vandalism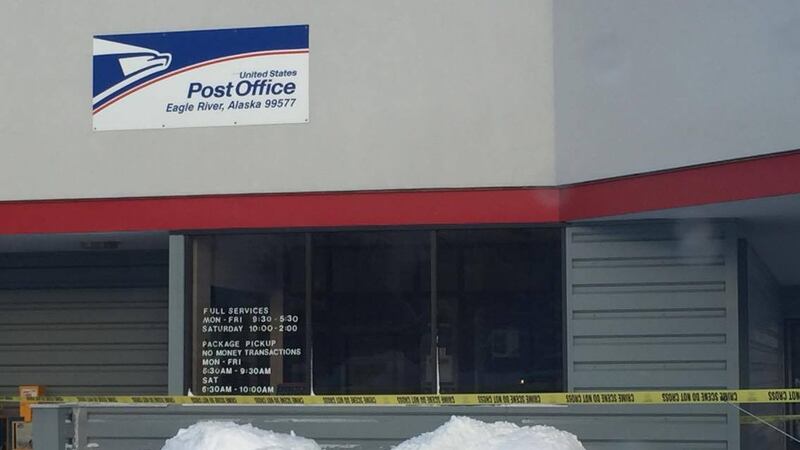 Published: Jan. 17, 2017 at 12:29 PM AKST
Vandalism shut down The United States Post Office building at 11471 Business Blvd in Eagle River of 11 a.m. on Tuesday.
The USPS called the damage "extensive enough" to shut down the building, including multiple shattered windows and front entrance that had been broken open.
The United States Postal Inspection Service (USPIS) Unit was called to assist in the investigation, where they roped off the entrance with crime scene tape to preserve evidence.
Dawn Peppinger, a spokesperson for the USPS in Alaska, said that the damage was contained to the lobby, and building exterior.
"No customer mail appears to have been compromised," Peppinger said. She added that though the office was shut down to customers, it did not affect mail delivery.
USPS is asking anyone with additional information on the vandalism to contact their information hotline at (877) 876-2455.