Alaskans recall encounters with accused Fort Lauderdale shooter Esteban Santiago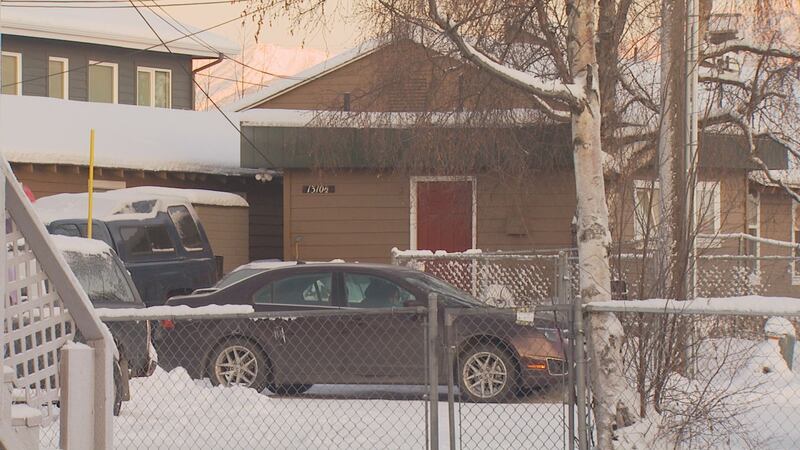 Published: Jan. 6, 2017 at 7:39 PM AKST
Listing his employer as a security firm and living at a South Anchorage mobile home, Esteban Santiago had made a life for himself in Alaska. But court records show there were signs of trouble.
Neighbors and acquaintances tell Channel 2 that Santiago outwardly appeared to be a polite, friendly young man.
"(I) talked with him New Year's," Perette Carter told Channel 2 today. Carter said she has lived in Fairview for 30 years, and was a neighbor to Santiago. "No warning signs," she said.
Santiago had lived at a Medra Street home early in 2016 in violation of a court order, according to charges filed by the city in a pending case.
Victor Hurtado had earlier rented a South Anchorage trailer to Santiago and his brother, who told him they were from Puerto Rico.
"He was going … maybe to finish school and go another four years for military," Hurtado said.
A partial timeline of Santiago's whereabouts in Alaska, according to court records:
Santiago is an Alaska resident, living at 1200 W. Dimond Boulevard, according to voting records.
Weidner Investment Services files an eviction suit against an Esteban Santiago and "all other occupants" for non-payment of rent at an apartment at 5411 Mockingbird Drive.
Police ticket Santiago for driving a red 1995 Ford Explorer without insurance. He remains living in South Anchorage.
On court paperwork in a city case, Santiago still lists the 1200 W. Dimond Boulevard address and identifies his his employer as Signal 88 Security, with a workplace of 188 W. Northern Lights. A man who answered the Alaska-based number for Signal 88 declined to talk to reporters, citing "the advisement of federal authorities."
The driving without insurance charge is dismissed.
Santiago signs a "notice of change of mailing address" in a city criminal case, listing his address as an Anchorage post office box.
By this time, Santiago was no longer living at the mobile home at 1200 W. Dimond Boulevard, the current occupants of the trailer told KTUU.
The city files a two-count criminal charge against Santiago, accusing him of property damage and domestic violence assault. The charges say Santiago kicked or forced a door open and frightened his girlfriend, yelling at her while she was in the bathroom. The charges say Santiago forced his way in the bathroom, breaking the door and door frame.
"(The girlfriend) stated that he continued to yell at her 'get the f--- out bitch,' while strangling her and smacking her in the side of the head," according to an Anchorage police officer's account. The officer wrote that he saw no physical injuries on the woman.
Santiago is accused of violating the conditions of his release. Police say he had been ordered not to have any contact with the victim in the previous case, but police found Santiago at her residence on the 1300 block of Medfra Street.
Santiago admitted that he had been living at the home since about Jan. 17, according to the charges.
Online Alaska court records show that the assault charge was dismissed, but municipal prosecutor Seneca A. Theno said that is incorrect.
Theno said the charge of violating conditions of release was dropped in exchange for Santiago agreeing to plead no contest to the domestic violence assault and criminal mischief charges.
"He agreed to abide by the terms and requirements of the deferred sentencing agreement," Theno wrote in an email. The next hearing in the case is a sentencing hearing, scheduled for March 28.
Theno would not provide a copy of the deferred sentencing agreement that Santiago made with the city, saying it was unclear Saturday if that agreement was a matter of public record.
"Generally speaking, our (deferred sentencing agreements) always include a requirement that the defendant commit no new jail-able offenses," she wrote. "Assault cases typically also include a provision that the defendant not commit any acts of violence."