Husband charged with murder following domestic dispute aboard Princess Cruises ship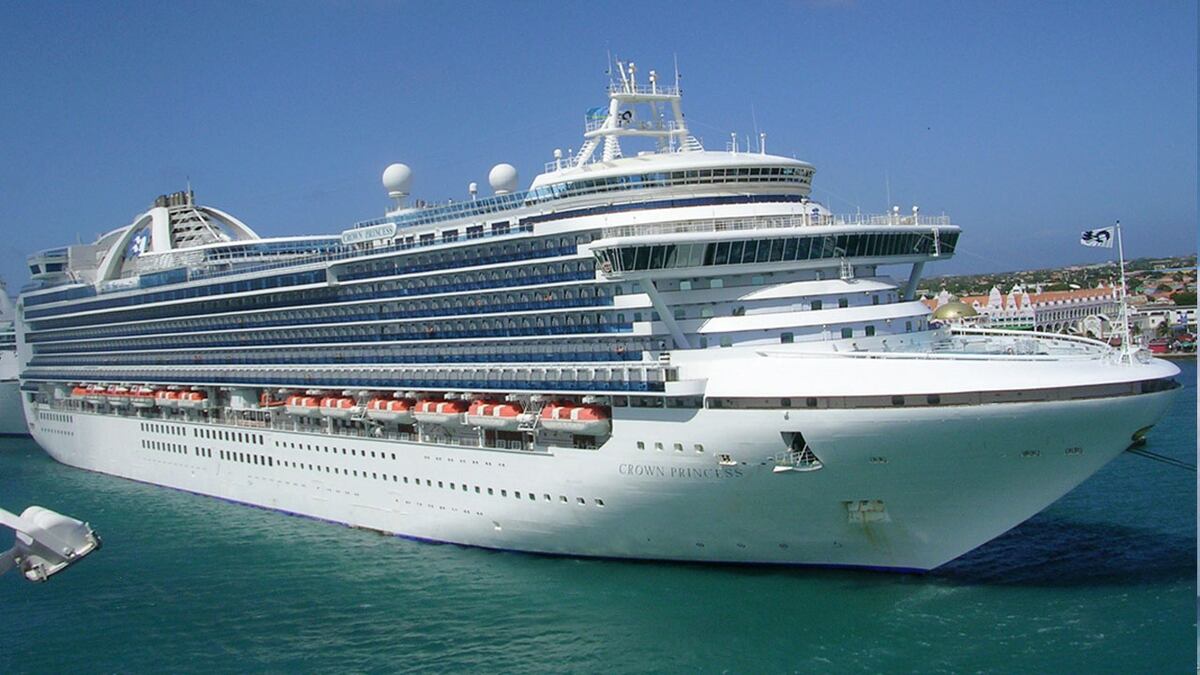 Published: Jul. 26, 2017 at 7:49 AM AKDT
UPDATE, Thursday, July 27, 7:25 a.m.:
An FBI spokesperson confirmed Thursday morning that the woman killed aboard a Princess Cruises ship is 39-year-old Kristy Manzanares, a mother of three who worked as a realtor in St. George, Utah.
Federal documents also show Kristy's husband, Kenneth Manzanares, has been charged with murder. To read more from that report, click
ORIGINAL STORY, Wednesday :
A 39-year-old woman has died following a domestic dispute aboard a Princess Cruises ship that was traveling around Alaska, a spokesperson for the company said Wednesday.
One suspect has also been taken into custody and charged with murder, according to an FBI spokesperson.
The July 25 death aboard the ship that docked in Juneau earlier than scheduled also sent Anchorage Federal Bureau of Investigation officials to Alaska's capital, according to Staci Feger-Pellessier of the FBI Anchorage division.
Negin Kamali of Princess Cruises said Wednesday morning that authorities were working together to figure out details of the death, which was deemed suspicious from the start.
"Since the incident, our fleet security team has been coordinating with the FBI and other local authorities," Kamali said in a written statement Wednesday morning.
She said the death happened on an Emerald Princess cruise ship - which was carrying approximately 4,500 passengers and crew members - at around 9 p.m. Tuesday. The Emerald Princess was on a seven-day round-trip cruise that departed Seattle on July 23. A scheduled scenic cruise for Wednesday was cancelled.
Passengers aboard the Emerald Princess were held on board the ship overnight until about 4:30 Alaska time Wednesday. They were initially scheduled to arrive around 12:30 p.m. and to remain in Juneau until 10:15 Wednesday evening.
Few details about the victim are known thus far, though Kamali said the woman was from Utah. As it was an open investigation at the time of the request, she said, she was unable to give any more details than that.
Feger-Pellessier said Wednesday morning the FBI evidence response team was on its way down to Juneau and that processing the scene would likely take "a long time." She was also unable to give further details about the victim, nor did she have additional information about the cruise ship, aside from it being a Princess Cruises liner.
The death did not occur in international waters, but in U.S. waters. However, the area is outside of Alaska jurisdiction, in this case requiring the assistance of the FBI, which responded immediately after the determination that the death was suspect.
A Cruise Line Agencies of Alaska schedule shows the Coral Princess, a Princess Cruises liner, was scheduled to dock in Juneau from 8 a.m. Tuesday to 9:15 p.m. Tuesday night. The Star Princess arrived at 6:30 Wednesday morning and was in Juneau until 4 p.m. the same afternoon. A representative of CLAA confirmed both of those ships docked in Juneau on their normal schedules and without incident.
Kamali said guests who were aboard the Emerald Princess and had shore excursions booked for the canceled Tracy Arm Fjord trip will have their shipboard folio credited automatically. Prepaid shore excursions will be refunded.
This is an ongoing story. Please check back for details.