FBI training teaches first responders how to deal with active shooters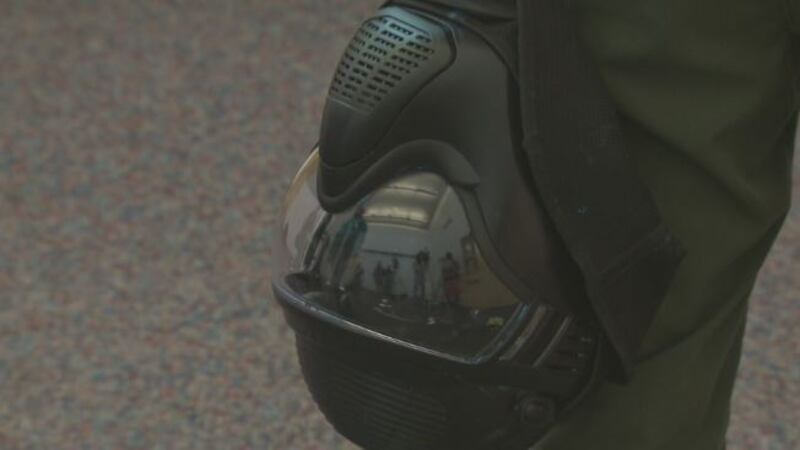 Published: Feb. 15, 2018 at 5:43 PM AKST
The same week as
, the Federal Bureau of Investigation's Anchorage, Alaska, office is training members of law enforcement how to step in during active shooter situations.
Specifically, 30 or so first responders are taking part in the FBI-sponsored training called Advanced Law Enforcement Rapid Response Training, or ALERRT.
Developed in Texas in 2002, the program focuses on responding to active shooter situations, as well as having a unified response so that people know what's going on in chaos.
"Common ground is an important aspect, so different agencies can work together," said ALERRT Trainer John Dombrowa at Thursday's training session.
As of right now, more than 105,000 law enforcement officers across the nation have been trained in ALERRT operations and tactics in order to better respond to active shooter situations.
It even became the national standard through which the FBI is training its agents.
"This training gives everybody a ground base to work from," said Marlin Ritzman, Special Agent in Charge of the FBI Anchorage Div., "so that they all have a similar training when they have to make entry into a crisis site."
The training isn't mandatory, but does help provide that unified response, which can be imperative during times of chaos.
"Two first responders," Ritzman said. "That may be the first time they're meeting, but if they've both been through this training, then they have the confidence to make entry into this crisis site, head toward whatever the threat is, and hopefully eliminate that threat."
"If you put people in realistic training, the less their stress level is, the more they get used to functioning in that environment," Dombrowna said, "and the better outcomes you have."