Family, friends reflect on life of Anchorage hit-and-run victim Paul Winter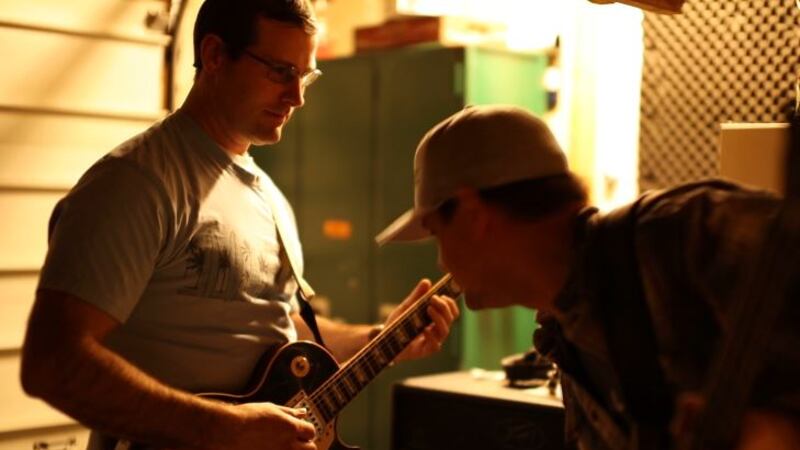 Published: Jun. 7, 2018 at 7:33 PM AKDT
The mother of the man
spoke out Thursday about her son, who was named as the victim of the crash only a day earlier.
"I know every mother's son is special," said Bonnie Winter, mother of Paul Winter, "but Paul truly was a special person."
On Tuesday, 40-year-old Paul Winter lost his life on a downtown Anchorage sidewalk after being struck by a sport utility vehicle. He was rollerblading through town, his mother said, which he liked to do on his lunch breaks. She and his family and many friends were shocked, and still are.
"I was totally baffled," said Michael Stewart, Paul's childhood friend. "You don't want to believe that kind of thing.
"A little closure there would be nice," he added.
Paul Winter was struck on Cordova St. between 9th Ave. and 10th Ave., according to the Anchorage Police Dept., after a black Ford Expedition driven by Adanna Francis went over the curb and onto the sidewalk. Francis was questioned by officers but has since been released. Charges, if any, will be determined once her toxicology results come back.
Bystanders, including local nurse Lauren Brown, tried their best to resuscitate Winter. The efforts were to no avail.
"I'm so sorry," she said, "and I tried my hardest. It broke my heart, too.
"At any given time, you might be in a situation where no one is around to help, so take these (first aid) classes," she added. "It might not have turned out the way you wanted, but you tried."
As for Paul Winter's loved ones, including his wife and 4-year-old daughter, they are now left solely with memories of him.
"He was kind," Bonnie Winter said. "He had a big smile for everyone. He totally lit up a room."
An avid musician and graduate of Dimond High School - who finished his high school campaign in 1996 - along with having a career at the State of Alaska Dept. of Environmental Conservation, Winter had a lot of homegrown friends across the state, especially in Anchorage.
"All of his friends just loved the heck out of him," said Stewart, who attended middle school in Anchorage with Paul and even kept in touch with him when they both lived in Florida for a few years. But, "Right now, what we're thinking about is really, what we can do for his wife and kids," he said.
Stewart and an extensive circle of family and friends are now feeling the reality of the loss of the husband, father and brother they already miss so dearly, a stinging pain which Bonnie Winter said won't be going away anytime soon.
"It's going to be difficult moving forward," she said. "Still, the kindness of strangers has made it a little bit easier for our family. And I just want to say a heartfelt, 'Thank You.'"
A memorial for Paul Winter will take place on Friday, June 15th, at Cornerstone Church in Anchorage. The event will start at 1 p.m. and members of the public are welcome to attend, according to Bonnie Winter. You can also contribute to the family's