Fishing Report: Spey casting the Kenai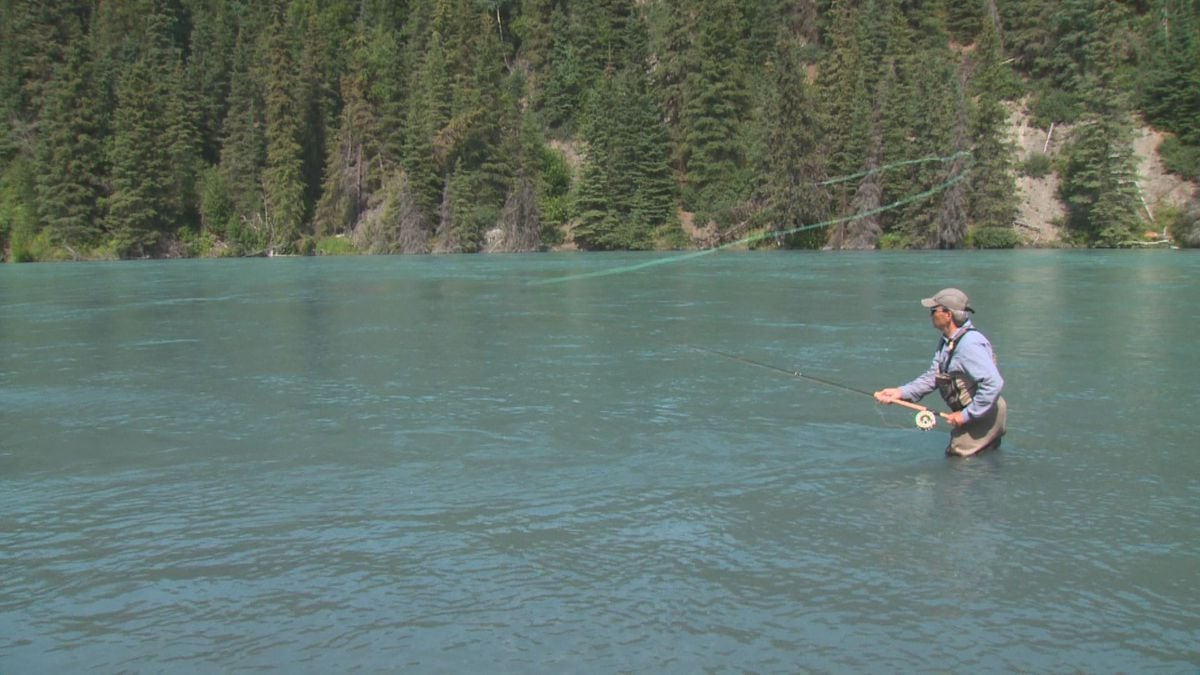 Published: Jul. 25, 2019 at 6:31 PM AKDT
Fishing, like all hobbies, allows even the most experienced angler room to grow and improve their craft.
Those who like to target fish on the fly usually opt for a traditional one-hand set up, but a different approach is growing among anglers on some of Alaska's larger rivers.
Spey casting is a form of fly fishing that uses a longer rod, a different line setup and requires both hands to cast. The longer rod allows for longer casts, and various casting techniques allow the fisherman to place a fly without the line ever going behind their back, which is a different case than with the traditional fly casting approach. It also allows the fishermen spend more time with the fly in the water and less time casting.
"Really what we're trying to do is get the fly up there, or below us depending on the situation, as efficiently as we can," said Dave Lisi, of Cooper Landing Fishing Guide. "With a single hand rod, this might be twice as much as I can cast out there. I'd have to walk really far to get it way out there."
The approach is common among anglers who stalk steelhead, but Lisi says he uses it on the Kenai River for multiple species.
The world of spey fishing comes with its own vocabulary. Not only is spey distinctly different than traditional fly fishing, but there are differences with the world of spey. Long belly, Scandinavian and Skagit are three subsets of spey fishing (Skagit is most common in Alaska).
In addition to a longer rod with a different handle style, rigging is different than traditional fly setups. Large capacity reels are useful for holding backing, a running line and a shooting head. The shooting head is a thicker line than a standard fly line. Then, the rig requires a floating or sink tip and a short leader to attach your fly.
Trying to understand it all at once can be daunting, but Lisi says he's able to boil it down to the basics for newcomers.
"I guide people for king salmon doing this method, for trout, for silvers, and it's one of those things where most people have never done it before," Lisi said. "I would feel comfortable taking you to do this whether you've done it or not, and I feel like we can be pretty successful doing it."
It doesn't require a two-handed rod to apply principles of spey casting on your next fishing excursion, but to get the maximum benefit and full spey experience, the length and hand position of a dedicated spey outfit makes a difference.
Ultimately, spey fishing offers what every fisherman wants most -- a good excuse to buy another fishing rod.
Copyright 2019 KTUU. All rights reserved.