Free meals for students on summer break: Find your nearest provider here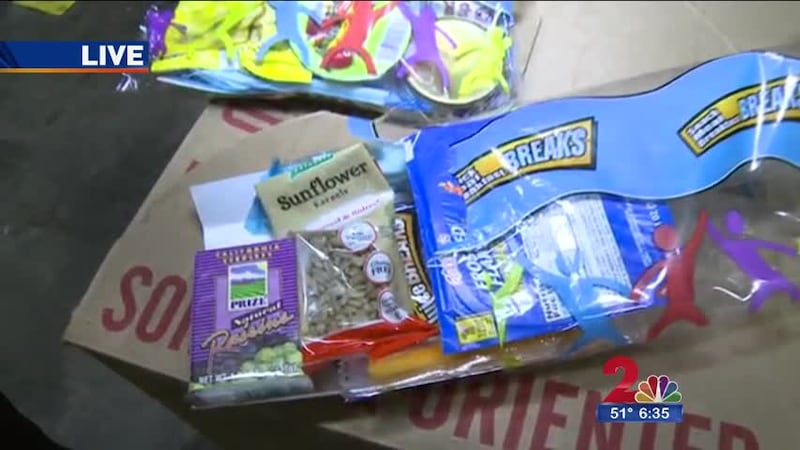 Published: May. 16, 2016 at 11:23 AM AKDT
Warmer weather means Alaskan students' summer breaks are fast approaching.
However, with the fun of the warmer season and time off school often comes a major realization for parents: Meals served at schools won't be part of their kids' day-to-day lives for the next few months.
More than 100,000 people - many of whom are children - are food insecure in the Last Frontier. They don't know where their next meal is coming from.
So for thousands of students across Alaska, "school's out" means hunger might be about to set in.
"I think most of us think, 'Wow, great, everybody's happy,'" said Karla Jutzi, Director of Development for the Food Bank of Alaska. "Well, for families struggling to put food on the table or struggling to get to the end of the month, it's a tough time. Now they have to provide extra meals for their kids who aren't getting lunches at school."
This is where the Food Bank of Alaska and its partner organizations come in. The Food Bank provides food via a federal program that's specifically designed to help out hungry students and their during the summer. The Bank itself sponsors around 50 distribution program sites in rural Alaska, and also serves as a vendor for other programs.
"It makes it more convenient for them to get the meals," Jutzi said, "through Campfire, Boys and Girls Clubs, and Children's Alaska Mission, among others."
The Summer Food Service Program is meant to ensure that kids in low income families receive nutritious meals even when school's not in session. And it isn't just for children: Anyone 18 and under can take part.
The meals are well-balanced, nutritious, and full of lasting food that kids will actually eat.
"We buy shelf-stable meals, because we're shipping to rural Alaska," Jutzi said, "so the food's got to last. But we get these great meals that actually have food that kids enjoy, and that are nutritionally balanced."
A sample meal she brought included chicken salad, apple sauce, fruit juice, and snack chips, among other other things.
An average meal consists of a milk or juice beverage, two fruits or veggies, a grain, a meat or other protein, and an alternate such as nuts or seed butter. They're full meals that are specifically designed to be healthy and easy to eat, too. Plus, there are various options for both breakfast and lunch.
"For some struggling families, the lunch meal is the most important meal of the day," Jutzi said. "It puts a lot of pressure on these families in the summer to have to come up with those additional meals for their kids.
"So families and communities really appreciate the meals. There's no doubt about it," she said.
Distribution sites and locations are in Anchorage, but there are many programs run directly by the Food Bank of Alaska in rural communities. That means that no matter where you are, there could be free summer meals available close by.
"We'd like to keep expanding it," Jutzi said, "because we do realize it is only serving part of the need."
About 40,000 students are free or reduced price lunch eligible. That's a lot of hungry mouths to feed and even more meals needed during the summer months. The Food Bank is always accepting donations, whether it be time, monetary support or food to stock its shelves. People can also volunteer and run food drives of their own.
"Summer is a low donation but high need season for our partners," Jutzi said. "Families just need more throughout the summer, since their kids aren't in school."
The Summer Food Service Program is a U.S. Department of Agriculture To find a program near you, check out the USDA's online mapping portal to find locations around the nation, which are added daily. Simply click
, type in an address or town, and the site will direct you to nearby programs. You can also call 2-1-1 or text the word 'FOOD' to 877-877 to learn more.