'King salmon swimming through Spenard'—Friends of Fish Creek push for revitalization of urban wildlife in Anchorage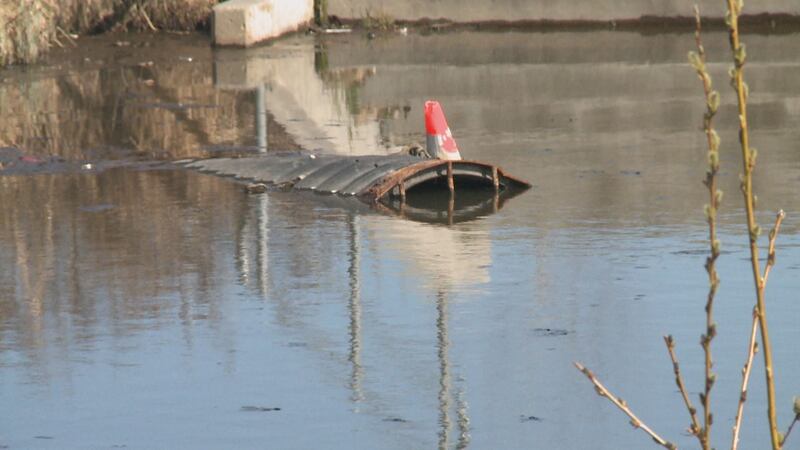 Published: May. 1, 2019 at 7:36 PM AKDT
Imagine catching king salmon in Spenard.
Fish Creek once ran through the heart of Midtown and Spenard, but that all changed with the boom in development that came after the discovery of oil in Alaska.
Throughout the 70s and 80s, many of the water sources that fed into Fish Creek were filled or diverted to make way for a growing population.
Now, an organization called Friends of Fish Creek is working to bring a bit of the Alaskan wilderness back to the center of Anchorage.
Friends of Fish Creek board member Jay Stange is is also president of the Spenard Community Council. His dream is to restore the creek and develop recreational trails along its banks.
"I think this is what people want to live next to," Stange said, "Imagine it — urban salmon, flood mitigation, new trails and parks."
Today, the six mile stretch of water is being diverted through a 50-inch stormwater pipe that runs under the streets of Midtown. In areas like the pond in Cuddy Park, the excess water pools up.
Stange says connecting the pond in Cuddy Park to the original creek bed is phase one of the project, which a recent feasibility study estimated would cost $56 million. Despite the price tag, Stange is hopeful. He told KTUU that at one point, engineers believed it might cost as much as $300 million to complete just the first phase.
The Anchorage Assembly approved a resolution supporting the efforts to "daylight" Fish Creek last year. While its development is far from certain, the 'Anchorage 2040' land use plan, adopted in 2017, included language that supports the restoration of Fish Creek.
Stange says he understands the generational nature of the changes that would have to occur, but hopes that in the long run, Fish Creek will once again flow through Anchorage.
While issues like the costs, water pollution, acquiring land easements, and the daunting task of re-routing the subterranean flow of water back through the busiest part of the city remain obstacles to overcome, Stange says Fish Creek is becoming more of a possibility every day.
"When my dad was young, there were king salmon swimming through Spenard. I hope that there will be salmon in Spenard when my daughter is having kids."
Copyright 2019 KTUU. All rights reserved.