From July to November: Anchorage nursery grows their Christmas poinsettias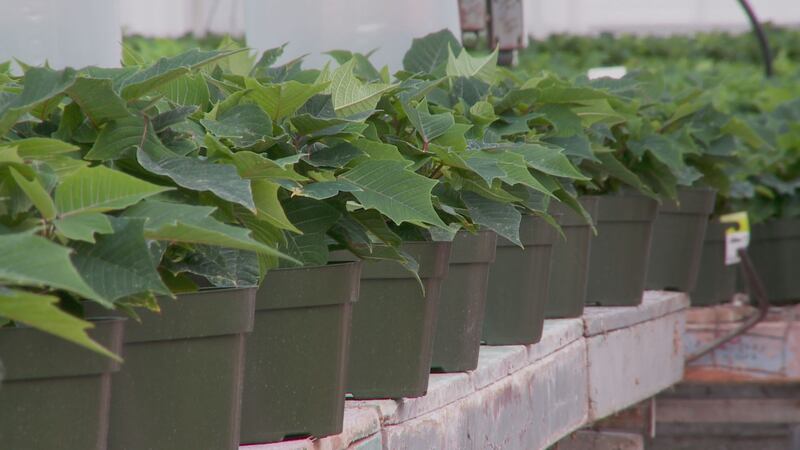 Published: Sep. 24, 2019 at 6:28 PM AKDT
Nancy Mitchell was surprised to see hundreds of poinsettias growing next to the flowers at Bell's Nursery on Tuesday.
"I was shocked, I didn't realize they were out so early," she said.
The staff at Bell's Nursery had actually been growing the festive plants since July.
"We received the rooted cutting, a little tiny wedge, July 15," said Bell's Nursery owner, Mike Mosesian.
Bell's Nursery is growing 35,000 of the plants on-site, and it turns out, poinsettias are pretty sensitive if you want to make sure their Christmas colors arrive on time.
Poinsettias need just the right amount of sunlight, which is about a 10-hour-day, or self they won't turn red. They also need to be kept at the right temperature, which means owner Mike Mosesian is often up at the property early in the morning, making sure his plants are warm or cool enough.
"This year it was a real challenge, the greenhouses got up to 95 degrees so we were misting them with fresh water," he said. "But they survived just fine."
Bell's Nursery will start selling poinsettias on November 5.
Copyright 2019 KTUU. All Rights Reserved.