Gas leaking in Cook Inlet from Hilcorp pipeline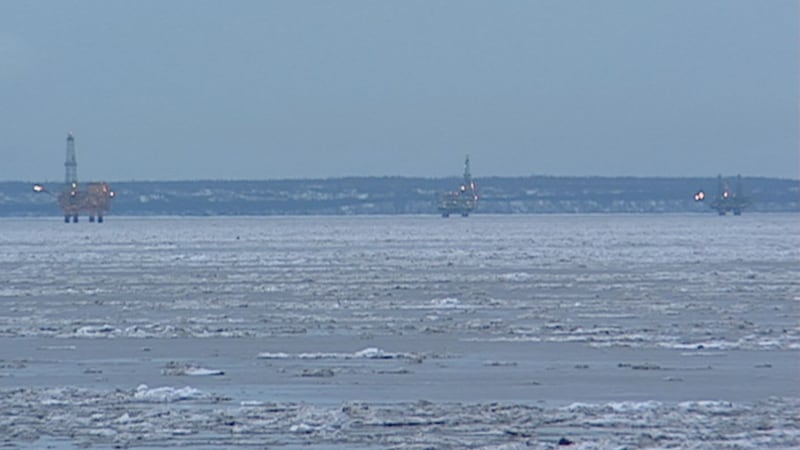 Published: Mar. 1, 2017 at 7:26 PM AKST
A methane gas leak from an underwater pipeline in Cook Inlet continues to vent as much as 310,000 cubic feet of methane every day according the Department of Environmental Conservation March 1st.
The leak, from Hilcorp's 8-inch line offshore from Nikiski and approximately 80 feet underwater, was first reported to the agency on February 7th. The line provides fuel to four Cook Inlet platforms from shore.
The DEC has asked Hilcorp to begin sampling and monitoring for impacts to the environment. "Until that happens, the Alaska Department of Environmental Conservation (department) must assume potential for a worst case scenario and err on the side of caution, as we do with any oil spill or hazardous substance release," read a DEC letter to Hilcorp on February 27th.
The letter says the company has reduced pressure in the line to lower the lead rate and continues to monitor the release from the air.
A request for an interview from Hilcorp was declined Wednesday and a spokesperson said an update for the media would be available Thursday.
The Center for Biological Diversity and Cook Inlet Keeper are asking Hilcorp to shut down the gas line immediately.
"Really it's about being a good business partner in this community and you know cleaning up your mess, taking responsibility for what you've done and try and limit the amount of environmental damage," said Dune Lankard with Center for Biological Diversity. The Center and Cook Inlet Keeper have filed an intent to sue Hilcorp for Clean Water Act violations.