Gov. Bill Walker says he will probably run for re-election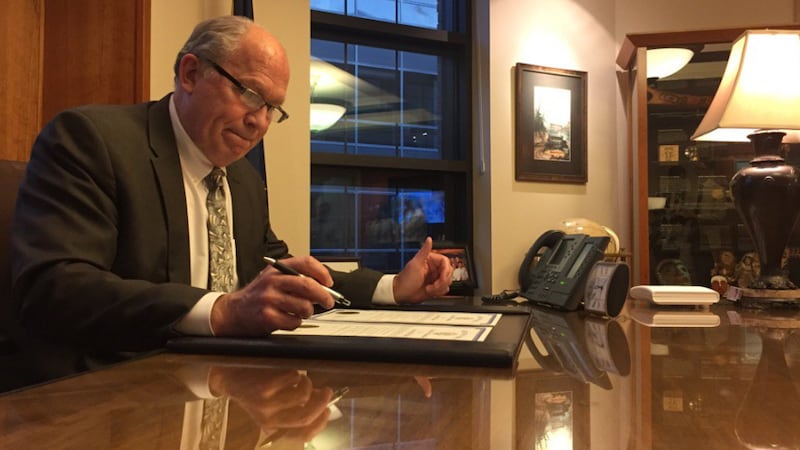 Published: Jul. 31, 2017 at 10:51 AM AKDT
Gov. Bill Walker says he will probably run for re-election but currently has more pressing issues on his mind - including crafting a tax bill that he hopes will garner support from lawmakers.
In a wide-ranging interview with The Associated Press, Walker said "I'm sure I'll run again," and spoke on the importance of revenue issues to be addressed this year.
Walker expects to unveil a tax bill for consideration sometime yet this year. The state is grappling with a multibillion-dollar deficit amid continued low oil prices.
Lawmakers funded this year's budget out of savings after they failed to come to terms on a long-term fiscal plan. Since then, two bond rating agencies have downgraded the state's credit rating.
Walker says he's not sure how many letters the state needs to get from rating agencies to spur action.