Gray whale found dead on the Kenai Peninsula, bringing total to 4 for Alaska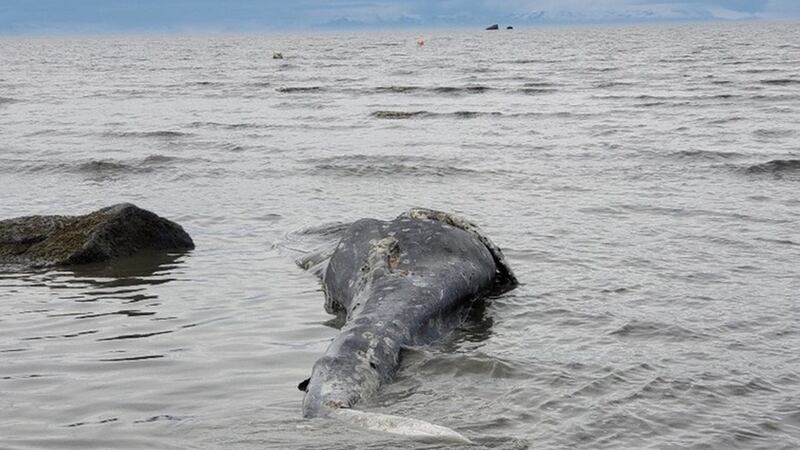 Published: May. 29, 2019 at 5:35 PM AKDT
The National Oceanic and Atmospheric Administration says a fourth gray whale has been found dead in Alaska this season.
The release from NOAA says a family fishing for herring north of Clam Gulch on the Kenai Peninsula found the whale Wednesday, May 22 and reported it to the agency with a photo Friday.
NOAA marine mammal experts examined the photo and confirmed it is not one of the whales found dead earlier this month. The whale found north of Clam Gulch is about 20-24 feet long, NOAA said, and gray whale calves are born about 15 feet long, so it is likely a young whale.
A gray whale was
, near the Placer and Twentymile rivers.
A second gray whale was found dead near Cordova May 14.
A third was found near Kodiak just last week
. A veterinary pathologist said in the NOAA release about the most recent whale near Clam Gulch that it is "a small, super skinny whale." The agency said it will likely not be able to reach the whale to attempt a necropsy for some time, as it's on a sand bar that is only exposed at extreme low tides. NOAA says that over the past 18 years, Alaska typically sees up to three gray whale strandings from January 1 through the end of May, though in the year 2000, there were 18.
Copyright 2019 KTUU. All rights reserved.
?a>