House bill aims to require insurance to cover birth control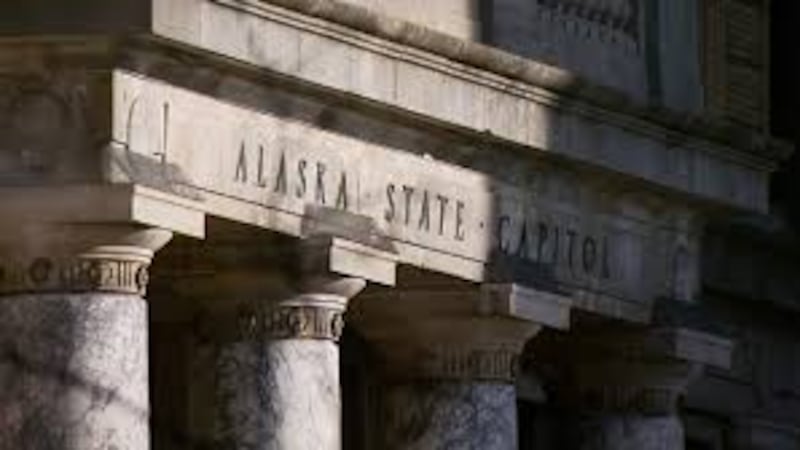 Published: Feb. 6, 2018 at 7:28 PM AKST
JUNEAU — The Alaska House is expected to soon vote on a bill that will mandate contraceptive coverage for most Alaska health insurance policies.
The sponsor of the measure, Rep. Matt Claman, D-Anchorage, said the bill could also reduce a form of domestic violence — "contraceptive coercion" — in which men attack women for using birth control methods or demand that women in their domestic partnerships get pregnant.
But the bill would also add to the requirements of many of the state insurance companies, which already have numerous mandates, including covering dependents, childbirth, and some of the treatment for young people suffering from autism.
Some insurance companies say that they will accept the Legislature's wishes — and pass on their costs. The possibility of additional costs to cover employees has brought objections to the bill — House Bill 25 — from the Alaska chapter of the National Federation of Independent Business. And it's unclear whether faith-based organizations will object to a birth-control requirement.
"We oppose mandates, period," said Denny DeWitt, Alaska state director of the NFIB. While large companies can be self-insured and avoid many of the mandates, small businesses are not, DeWitt said — and they get unfairly targeted.
The owners of small companies want policies "that fit the requirements of their employees, not something from somebody in Juneau who has no idea other than wanting to do a social good," DeWitt said.
DeWitt's position against mandates has the support of some Republican members of the House's Health and Social Services Committee, which has heard HB 25.
"At this time, I don't think it's a bill that's truly necessary," said one of them, Rep. Colleen Sullivan-Leonard from Wasilla. "I don't think we need to add to the bureaucracy of government."
She said Alaskans all over the state have adequate access to contraceptives.
But a former Eagle River resident who moved to Brooklyn, Danielle Compoamor, testified at a hearing in the committee last month that her father beat her when he learned she was taking birth control pills — even though they were for a medical condition unrelated to preventing a pregnancy.
Speaking by phone, Compoamor said, "In his eyes, birth control is only used for one thing, and birth control was a sign that I would be getting more freedom in my life, freedom he couldn't allow me to have."
She spoke in favor of a provision in HB 25 that allows people to get up to a year's supply of birth control pills.
"It sounds so easy to someone who isn't used to being in an abusive relationship, or an abusive situation, but consistent trips to even a pharmacy, where you don't want your abuser to know where you are or where you're going, is extremely difficult and extremely scary," Compoamor said.
Virginia Walsh, program director for the Arctic Women in Crisis Center in Utqiagvik (Barrow) and another witness at last month's hearing, said she knows of instances where people have sabotaged their partners' birth control.
"This bill, if passed, can provide one more tangible support to victims," Walsh said.
Claman, who introduced the bill last year, said he learned more recently that the bill could help prevent violence.
"As we went forward, we started hearing from folks that were explaining how contraceptive coercion was a big factor and it was particularly a big factor in people that were in an abusive relationship and had been victims of domestic violence," Claman said in an interview. "We were contacted by people who had been victims of domestic violence and they told very compelling stories."
Four Democrats are co-sponsors of the measure, and one of them, Rep. Ivy Spohnholz, from Anchorage, said she expects the measure to be voted on the House floor soon. But if passes the House, the bill would face an uncertain future in the Senate, where some leaders said they weren't aware of the bill or described as a "distraction" from the state's big economic worries.