House of Bread celebrates 10th anniversary with 100 pound cinnamon roll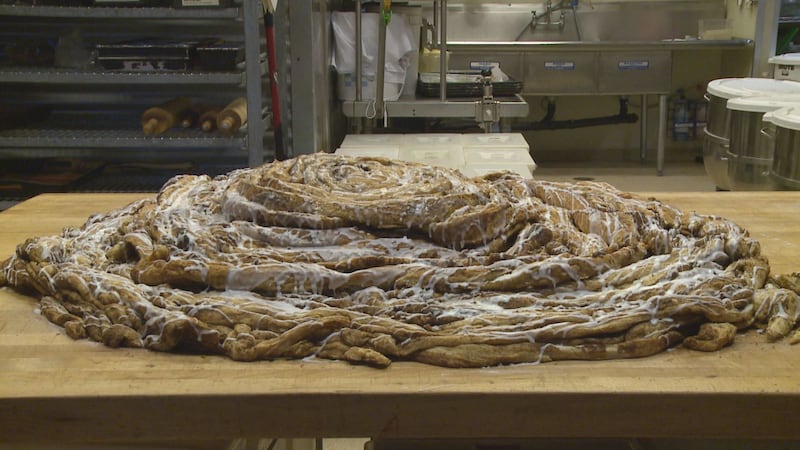 Published: Feb. 2, 2020 at 2:52 PM AKST
A 100 pound cinnamon roll was baked and served up Saturday in celebration of House of Bread's 10th Anniversary. State Representative Lance Pruitt had the honors of cutting the first slice.
New owners, Bret and Meschelle Kolb, welcomed the community 10 cent cinnamon rolls Saturday morning. A portion of all proceeds from the store's anniversary was donated to the Downtown Hope Center.
"They are a great organization that helps low income and homeless women. They have a bakery and a culinary training institute. So we're helping support them," said Meschelle Kolb. "We have not had the opportunity to hire any of their graduates yet, but we look forward to doing that in the future."
The giant cinnamon roll contained 60 pounds of flour, 30 pounds of brown sugar, 10 pounds of cinnamon, and 10 pounds of butter.
Copyright 2020 KTUU. All rights reserved.