Increasing elderly population in Mat-Su Valley creates challenges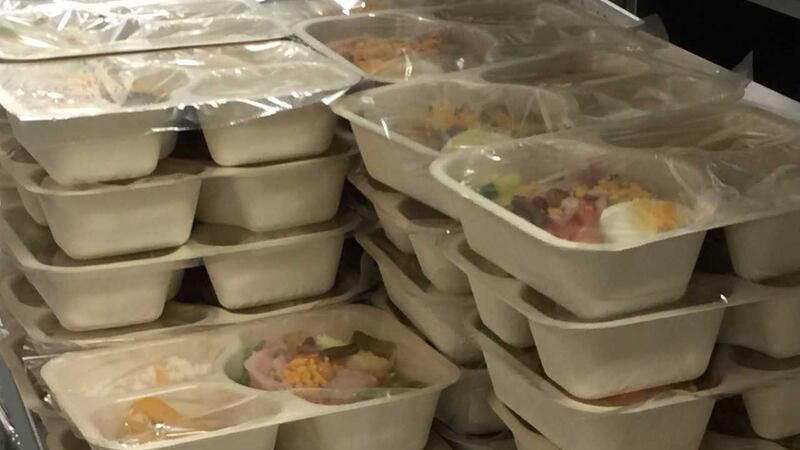 Published: Sep. 20, 2017 at 5:02 PM AKDT
Inside the Wasilla Senior Center, elders like Lois Wier can come for a bite to eat.
Wier said she started going to the center in 1995 and said the benefits go far beyond the dining room.
"Particularly for people who don't have family, if they're living alone, it's not only important from the point of view from having food to eat, but also social contact," Wier said.
The center also offers food for home bound seniors as part of the "Meals on Wheels" program.
Wasilla Area Seniors CEO Chuck Foster says they plan to deliver seven meals a week, but delivering them on three days instead of five.
"We need more funding to serve all of the new seniors who are asking for us to serve them," Foster said.
Foster said as the population grows, more seniors are choosing to stay in the Mat-Su Valley, but to meet the need tough choices had to be made.
"We have to choose between changing the way we deliver services or limiting the number of people who receive our services," Foster said.
News of the delivery cutbacks came as a harsh reality for Michael Tidwell, a Vietnam veteran who lives with his service dog Gunner.
"About a year and a half I was getting meals on wheels. I got meals Monday through Friday and then on Fridays they'd bring you a couple frozen meals so that you had meals through the weekend," Tidwell said.
While he understands the tight fiscal situation, Tidwell said commuting to the center isn't an option.
"If I had the gas money to drive up there everyday to eat lunch I would do it, but I just don't have it and besides this coming winter it gets slick I don't venture out much unless I absolutely have to," Tidwell said.
It's a situation all will have to make do with for now, but Foster said it may not be a permanent change.
"If it turns out that we can restore five-day-a-week delivery, then that's what we're going to do," Foster said.
Full stomachs and full hearts, Wier says, will help the state's aging population stay around longer.
"If a person is in good spirits, they have a tendency to live longer and that is one of our main well our motto is we try to live as long as possible, as pleasant as possible, as happy as possible," Wier said.
While Wasilla Area Services receives a large portion of its budget from a grant through the state, it is looking for more sources of funding.
Those interested in donating can visit either
or
.