Iron Dog Board of Directors votes to go forward with 2019 race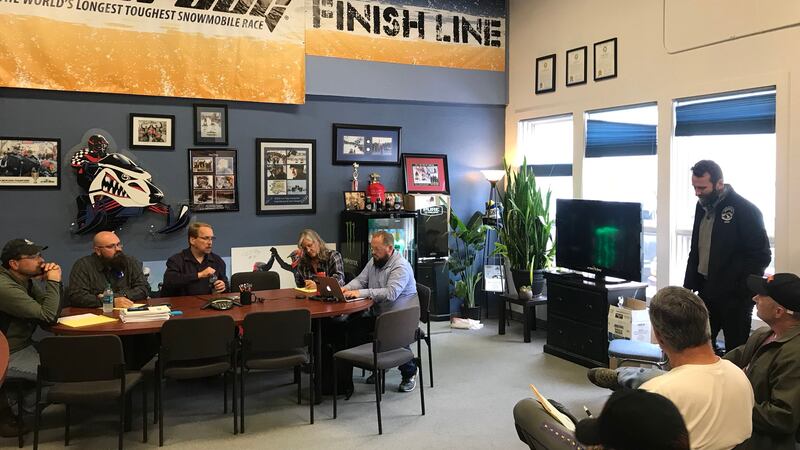 Published: Aug. 21, 2018 at 12:06 PM AKDT
The Iron Dog Board of Directors voted unanimously Tuesday evening to continue ahead with the 2019 Iron Dog Race, despite financial challenges and the loss of senior staff members.
This decision comes after nine board members met for a closed-door meeting at the race's headquarters.
For half an hour before the meeting, board members heard from fans, racers, and sponsors about what they would like to see happen to the race.
The Iron Dog has struggled to bounce back after losing its title sponsor the National Guard two years ago. Shortly after, longtime executive director Kevin Kastner left the organization in July 2017. His replacement, Susan Duck, was with the race for a short period of time before leaving shortly before the 2018 race began.
Just last week, on Thursday, Iron Dog announced the resignation of Jim Wilke and Skip Boomershine from the Iron Dog Board of Directors. Current board member Lee Butterfield says only 9 of 18 spots are filled on the race's board of directors.