Judge rules small campaign signs allowed outside of state right-of-way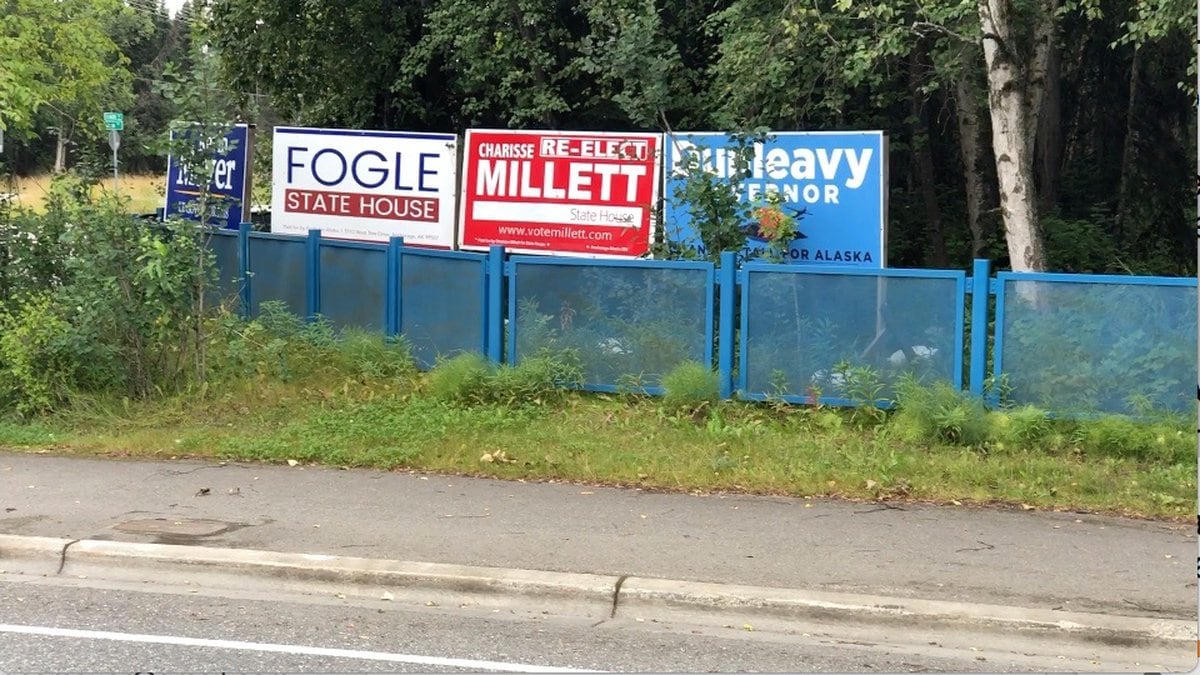 Published: Sep. 10, 2018 at 3:40 PM AKDT
A state judge has ordered the Alaska Department of Transportation to allow Alaskans to display "small, temporary, political campaign signs" on private property outside of the state's right of way as long as the person placing the sign has not been paid to display it.
The decision comes out of a dispute over whether DOT should be allowed to remove signs within the public right of way, and whether Alaskans have a right to display campaign signs anywhere on their property.
The order, issued Monday, doesn't make any judgment on the constitutionality of the Alaska Outdoor Advertising Law, which prohibits unauthorized signs on private or commercial property adjacent to the State right of way, and within 660 feet of the nearest edge of the street. It does issue a temporary restraining order on points the American Civil Liberties Union of Alaska and the state do agree on.
The order requires that signs less than 4-foot by 8-foot in size and displayed on private property by owners or occupants that have not been paid to display the signs are allowed outside of the state right of way. The Department of Transportation, however, is still able to remove any sign that poses a safety concern to the public, whether it is on private property or not.
The ruling does not apply to commercial billboards.
As for signs in the state right-of-way, the judge has not yet ruled on that portion of the law, and will be receiving more information from the state and the ACLU on that issue.
The state is particularly told it shall "cease threatening the public with fines or fees for displaying small, temporary, campaign signs on private property outside the state's right-of-ways."
The State and DOT are required to publicize the updates within three days, as Alaskans – and their candidates for public office – are gearing up for the general election in November.