Murkowski, Sullivan resign GOP posts over Trump tape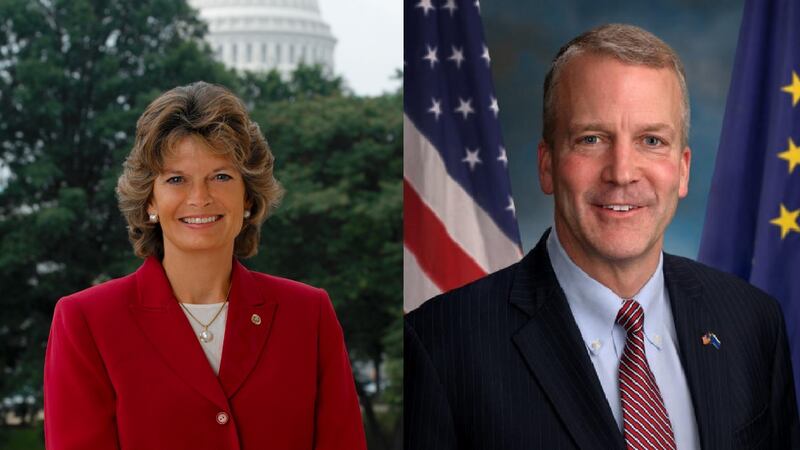 Published: Oct. 11, 2016 at 3:11 PM AKDT
Alaska's two U.S. senators resigned leadership posts in the state Republican party in denouncing GOP presidential nominee Donald Trump.
Robert Dillon, a spokesman for Sen. Lisa Murkowski, says Murkowski and Sen. Dan Sullivan voluntarily resigned over the weekend as honorary members of the party's state central committee.
Murkowski on Saturday called on Trump to step aside as the party's nominee after a 2005 video surfaced in which Trump made lewd comments about women. Sullivan, meanwhile, withdrew his support of Trump.
State GOP chairman Tuckerman Babcock says Murkowski and Sullivan hold the committee posts by virtue of their holding elected office and would have those positions restored after the election.
He says the party remains behind Murkowski in her re-election bid.
One of Murkowski's rivals, Republican-turned-Libertarian Joe Miller, says he found Trump's words reprehensible but takes him at his word that he is "repentant." Miller is supporting Trump.
(Copyright 2016 The Associated Press. All rights reserved. This material may not be published, broadcast, rewritten or redistributed.)