NOAA Fisheries sued for permitting Hilcorp seismic blasting in Cook Inlet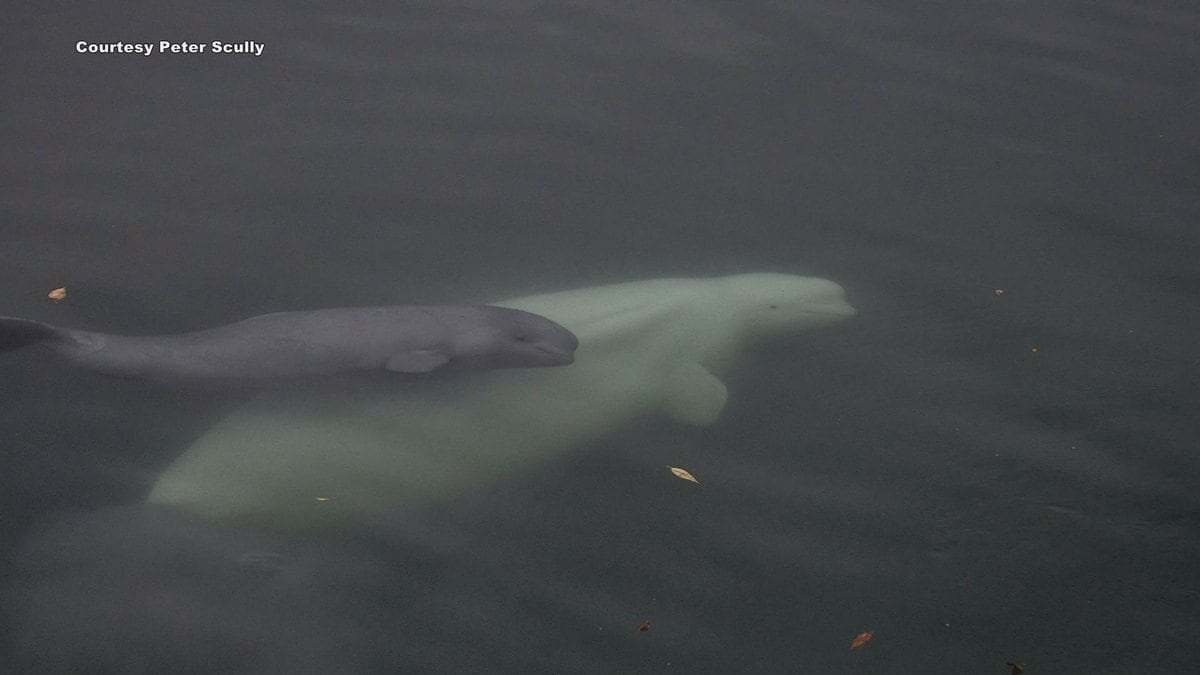 Published: Sep. 5, 2019 at 5:28 PM AKDT
The National Marine Fisheries Services, also known as NOAA Fisheries, faces a lawsuit from non-profit Cook Inletkeeper over a ruling that authorizes Hilcorp Alaska incidental take of marine mammals due to its oil and gas activities in the Cook Inlet.
In July, NOAA Fisheries issued regulations covering a five-year time span of Hillcorp operations in Cook Inlet, which include seismic surveys, geohazard surveys, pile driving and drilling exploratory wells.
Environmentalists said the seismic surveys are a concern because noise is one of three threats of high relative concern for the endangered Cook Inlet Beluga. The Marine Mammal Commission lists only catastrophic events, such as natural disasters or spills, and the cumulative effects of multiple stressors as threats of high relative concern.
When the Marine Mammal Protection Act was enacted in 1972, the stock of Cook Inlet beluga whales was estimated at about 1,300. Subsistence hunting was further restricted in 1999. The latest abundance estimate was completed in 2016, estimating 328 animals in the stock.
Under the Marine Mammal Protection Act, the term "take" means to harass, hunt, capture, kill or attempt to harass, hunt, capture or kill any marine mammal. The MMPA allows the Secretary of Commerce to allow incidental take of a small number of marine mammals through a specified activity within a specified area for up to five years, given certain provisions are met.
NOAA's regulations regarding Hilcorp's activities require monitoring areas for the presence of marine mammals before beginning activities, aerial surveys to search for Cook Inlet beluga whales before beginning seismic surveys, and shutdown of activities under certain circumstances to minimize injury of marine mammals.
In addition to the Cook Inlet Beluga, three other endangered species and one threatened species live in the affected area: Fin whales, the Stellar Sea Lion, and two distinct population segments of Humpback whales.
In its Endangered Species Act Biological Opinion on Hilcorp's Cook Inlet oil and gas activities, the National Marine Fisheries Service found that the action is likely to adversely affect each of the endangered species in the area. However, the action was found to not adversely affect critical habitat for the Cook Inlet Beluga, and none of the endangered species are likely to be jeopardized by Hilcorp's action.
Despite the protections put in place for the animals, officials with the environmental watchdog Cook Inletkeeper said they believe that allowing the seismic surveying will in turn allow irreparable harm.
"We see every oil and gas proposal that comes down the pipe in Cook Inlet getting rubber-stamped and moved forward," said Bob Shavelson, advocacy director for Cook Inletkeeper. "And when you look at the level and range of impacts that you get from this unrelenting pounding from seismic airguns, we don't think it makes sense to always rubber stamp these things, and we need to take a more careful look if we hope to maintain these resources that support our local economies.
"Seismic testing is an enormous stress on all levels of the food chain," he said. "We're talking about seismic airguns that are shooting at 2,000 PSI. They fire every five to 10 seconds for 24 hours a day for for up to six weeks. I always likened it to, imagine somebody had a large truck with sub woofers parked under your bedroom window and every five to ten seconds there's this loud boom going off repetitively."
The Center for Biological Diversity is a plaintiff in the case along with Cook Inletkeeper. The case was filed in the United States District Court for the District of Alaska.
Channel 2 reached out to a spokesperson for NOAA Fisheries, who only said before press time that it is agency policy to not comment on litigation.
Copyright 2019 KTUU. All rights reserved.