Alaska ranks near bottom in reports of fatal motorcycle crashes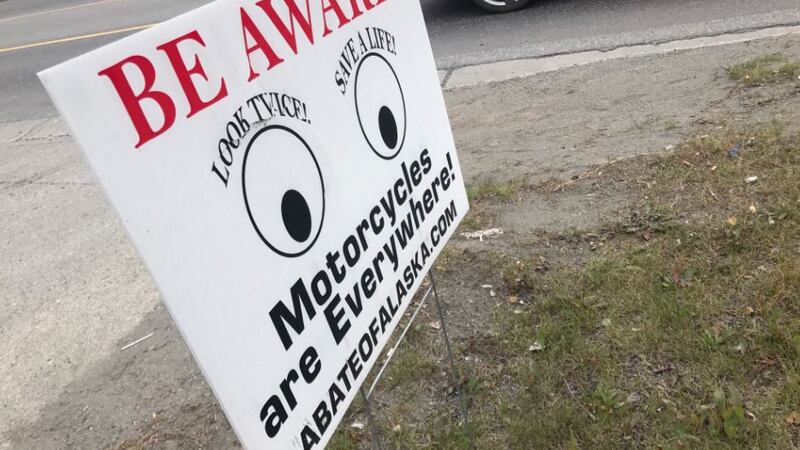 Published: Aug. 9, 2017 at 3:51 PM AKDT
According to the Governors Highway Safety Association's (GHSA) most recent preliminary report, which features statistics for 2015, a person traveling on a motorcycle is 26 times more likely to have a fatality than someone in a passenger vehicle.
Which is why one motorcyclist says it is crucial to stay alert, when out on the roads.
"When I'm on my bike, I'm always looking and assuming someone is going to pull out in front of me, or make a turn without signaling," said Dia Matteson, owner of
. "I always give myself space and distance, and just assume they're going to pull out."
Matteson said she has been riding motorcycles, since she was 16-years-old.
The most recently published data, collected by the National Highway Traffic Safety Administration (NHTSA), shows that the number of deadly motorcycle crashes, from January first through June 10, 2017, is zero.
That is statewide. And the numbers are down, so far, from a total of six reported fatalities in 2016.
According to the GHSA, there were 11 motorcycle fatalities in Alaska, in 2015.
That is a relatively small number compared to Florida, with 550 motorcycle fatalities that same year.
Some Alaskans say it is because motorcyclists here are responsible.
"There's some peer pressure to take the riding course, and to get their skills, and do it correctly, and be licensed," Barbara Smart said.
Smart is the rider education director for
, which stands for Alaska Bikers Advocating Training & Education.
The GHSA says several factors contribute to changes in the number of deadly motorcycle crashes, including the economy, fuel prices, and travel time.
APD asks that witnesses to the deadly motorcycle collision near the Old Seward Highway and Dowling Road Tuesday night, contact police dispatchers at (907) 786-8900.