Once Upon Alaska: Tlingit Barbie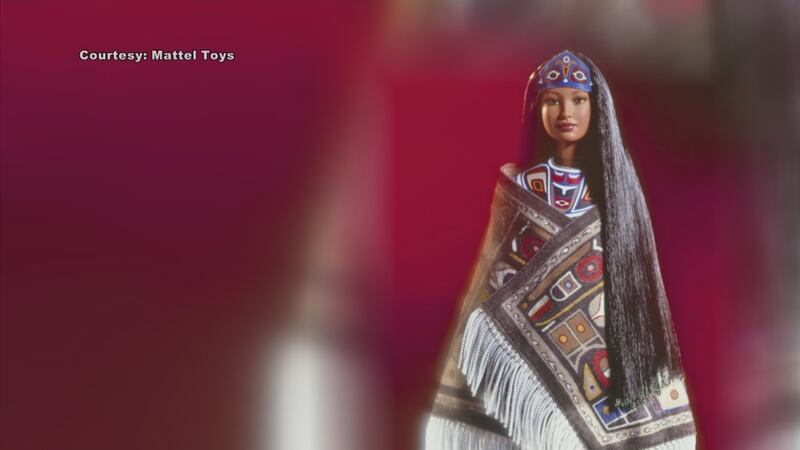 Published: Feb. 28, 2020 at 11:57 AM AKST
For minority groups, representation is often something lacking or even overlooked altogether. Which is why it was a big deal here in Alaska when in February 2000, Mattel Toys released "Tlingit Barbie."
It was an inclusive move by the company to showcase the native culture. The doll came with traditional Tlingit clothing and cost $25 at the time. For some, like Alyssa London (also known as Miss Alaska 2017), this doll, styled after her own people, was priceless.
"I do remember receiving the Tlingit Barbie doll and it was really meaningful because it was from my culture and I could see myself represented in that doll," Said Alyssa.
Twenty years after the release of Tlingit Barbie, London is now working on her own project to inspire native Alaskans. It started with a dress for dolls modeled after one of her pageant outfits and has now expanded. Alyssa is working on a stand-alone doll of her own as well as a book to go with it titled "Journey of the freckled Indian."
"The difference that it makes when they can see themselves in the doll that they're playing with, they can say this looks like me and they're not trying to want to emulate the culture or the appearance or the look and feel of someone else's culture, they can feel proud. Representation is just very important in terms of building self-confidence and pride," Said Alyssa.
This story is one of many that just goes to show what a bit of inclusion and a smidgen of representation can do for imagination and ambition. It happened and hopefully continues to happen, once upon Alaska.
Copyright 2020 KTUU. All Rights Reserved.