Parents 'outraged' at APD response to man who entered daycare, acted erratically in playground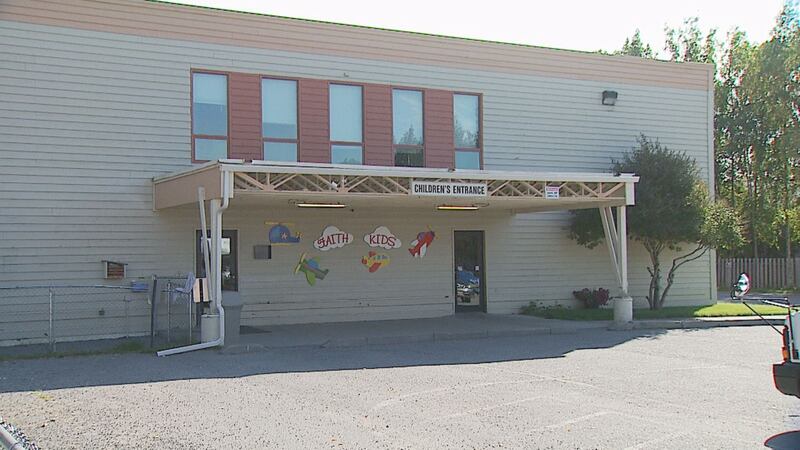 Published: Sep. 7, 2018 at 5:04 PM AKDT
A daycare center in Anchorage went into lockdown Thursday, and staff and neighbors say they're outraged that Anchorage Police took about an hour and a half to respond.
It happened at Faith Day Care and Learning Center in Spenard when an undefined man, who witnesses and school officials say was acting erratically, entered the building with more than 100 kids inside.
Jessica Graham, who lives near Faith Day Care, was the first to call APD when she saw the man exit her neighbor's greenhouse after he jumped from her roof. She says after the man exited the greenhouse, he hopped a fence and headed toward the daycare. She says she was on the phone with APD dispatch as the scene unfolded.
"I'm seeing it happen," said Graham. "Then she tells me there's no police available to answer the call. And I was like, 'Wait, no. You need to come right now.'"
Graham and Anchorage police confirm that the original call came in just after 2:45 p.m. Thursday. Both also confirm that APD didn't arrive until 4:21 p.m., nearly an hour and a half after the first call.
"This is really eye-opening that something like this wouldn't be considered a priority," Graham said. "I don't feel like I was taken seriously. He could have had a knife. There's a million things that could have happened differently and not to have a police force around to respond to something like that… it's unbelievable."
KTUU reached out to APD to find out the reason it took nearly an hour and a half to respond. Though we asked for an on-camera interview, Kendra Doshier, APD Deputy Communications Director responded by email, saying in part:
"Dispatchers triage all calls for service and issue each a priority status. That status is constantly evaluated as new information becomes available and can be raised or lowered as necessary in the stack of calls that are being responded to. When there is any indication of imminent danger or a threat of violence, decisions are made to change the priority. The safety of the community is our top concern and we are continually reviewing our policies and procedures to ensure we maintain public safety."
Doshier said the call was classified by dispatchers as "trespassing."
Graham, who was the first to call 9-1-1, also went live on Facebook and texted friends to inform people who had kids at Faith Day Care of what was happening.
Callie Strobel was one of those friends. Her two children were at the daycare. She says she left work and was there within minutes, saying although police didn't show up for a long time, the daycare and other concerned parents took charge of the situation.
"All doors were locked, (and) windows," said Strobel. "Interior doors were locked so nobody could access the classrooms. All the exterior doors were locked as well. People were standing guard at all the doors."
With the daycare on lockdown, teachers, administrators and parents stood guard. The suspect remained outside yelling, climbing trees and fences. Graham says the man actually fell roughly 50 feet from a tree onto the playground.
Although no students, faculty or parents were injured during the incident. Strobel, Graham and an administrator at Faith Day Care are outraged at the slow response by APD. The administrator did not want to go on camera but said while she appreciates what the police department does on a daily basis, this situation has created outrage.
"It could have been a lot worse, it could have ended a lot worse," said Graham. "I'm scared, I'd like the police to show up. But the fact that while I'm on the phone with them, he jumped the fence and tried to break into a school, and did enter a school, or a daycare, it blows me away that there was no response."
"It's very alarming to think that the response time to even a potential threat would be an hour and a half," Strobel said. "I don't have peace of mind that if anything were to happen, the police department would show up in any timeline that would make them effective."
Once APD did arrive witnesses say the suspect, who Doshier said today has been identified as 32-year-old Richard Bender, was taken to the hospital. Doshier said once he's cleared by the hospital, he'll be served with a warrant for criminal mischief.