Update: Alaska soldier dies in Afghanistan helicopter crash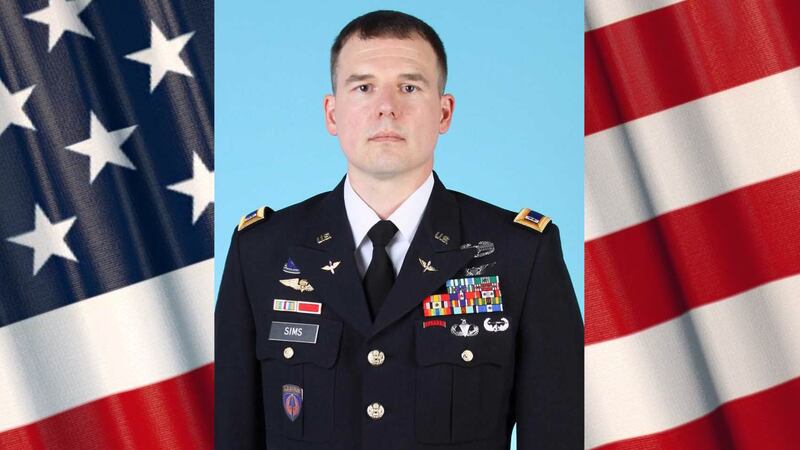 Published: Oct. 29, 2017 at 9:22 AM AKDT
The community of Skagway is mourning the loss of
Chief Warrant Officer Jacob Michael Sims, said
Dr. Josh Coughran, Skagway School District Superintendent.
Friends of Sims said he grew up in Skagway and was a stand-out high school athlete.
"He is someone who will be truly missed by his family and his friends and his loss is being felt across our community as well," said Coughran.
One of Sims' high school coaches said he remembers him as one of the hardest working athletes.
"He epitomizes what good people are. When he deiced to service in the military, that's Jake. That is just him," said Jeff Kasler.
In a press release Sunday, the U.S. Army says Chief Warrant Officer Two, Jacob Michael Sims, was assigned to Fort Wainwright, Alaska as a UH-60 Blackhawk helicopter pilot.
Family members say he grew up in Skagway before enlisting in the U.S. Army. Sims completed Warrant Officer Flight training, and was assigned to Wainwright before heading to Joint Base Lewis-McChord, Washington.
According to the release, CW2 Sims was a veteran of several operations including Operation Iraqi Freedom, and Resolute Support Mission in Afghanistan.
"On behalf of the 160th Special Operations Aviation Regiment, I would like to extend my most sincere condolences to the family of CW2 Jacob Sims," said Colonel Philip Ryan, Commander, 160th SOAR. "Jacob lived by a creed that few understand and even fewer embody. He will not be forgotten and his legacy will endure through his family, friends, and fellow Nightstalkers. You have our unwavering support, and always have a welcome place among the Night Stalker family,"
On Sunday, Governor Walker honored the decorated pilot by ordering U.S. and Alaska flags lowered to half-staff.
"Chief Warrant Officer Sims and his family made the ultimate sacrifice for the rest of us," Governor Walker said. "Byron, Toni, Donna and I are holding his parents, his wife and his children in our daily prayers. While our state and our country lost a dedicated soldier, they lost their son, husband, and father. Our military service members put themselves on the line in defense of the values we hold dear. We owe them a debt of gratitude."
Family members are flying to meet Sims' casket.
ORIGINAL:
The Pentagon has released the name of a U.S. soldier who died of wounds sustained in a helicopter crash in eastern Afghanistan.
The Friday crash in Logar province killed Jacob M. Sims - a 36-year-old chief warrant officer from Juneau, Alaska. He was assigned to 4th Battalion, 160th Special Operations Aviation Regiment, from Joint Base Lewis-McChord in Washington state.
The U.S. military has said six other crew members aboard the helicopter were injured in the crash. The Defense Department has provided no details about the crash other than saying it wasn't caused by enemy fire.