Pilgrim's Pride recalls nearly 60K pounds of chicken nuggets for possible rubber contamination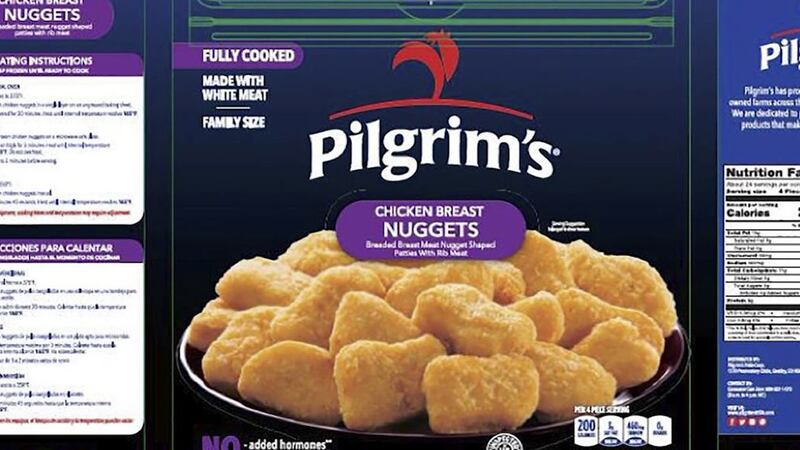 Published: Jun. 29, 2020 at 8:15 PM AKDT
Pilgrim's Pride is recalling nearly 60,000 pounds of chicken breast nuggets because they may contain rubber.
The 4-pound plastic bag packages "may be contaminated with extraneous materials, specifically flexible rubber material," the U.S. Department of Agriculture's Food Safety and Inspection Service said.
Copyright 2020 CNN and Gray Media Group, Inc. All rights reserved.