Police say Track Palin attacked father Todd Palin, called officers 'peasants'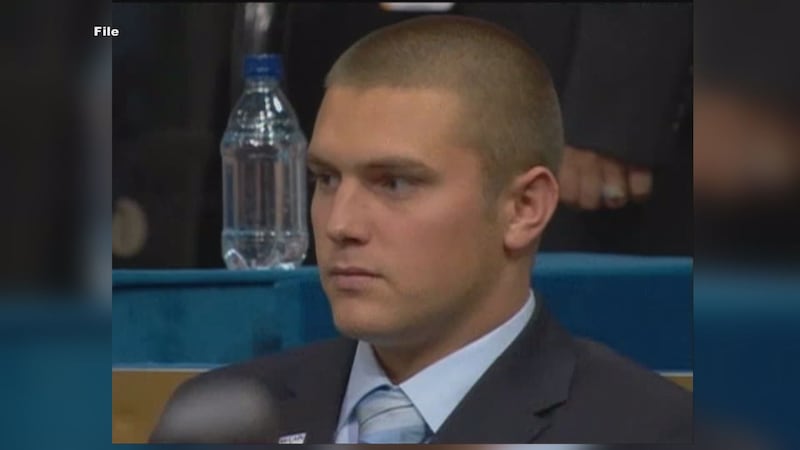 Published: Dec. 18, 2017 at 12:00 PM AKST
New details have emerged following the arrest of Track Palin, son of former Alaska Gov. Sarah Palin. In the police report, officers wrote Track assaulted his father Todd Palin after forcibly breaking into their home.
When police arrived, they found Todd, beaten and with blood "running down his face," and mother Sarah Palin, "visibly upset," inside a vehicle parked outside. Sarah told police that Track was "freaking out" and on an undisclosed medication.
Police say that Track initially called Todd regarding a truck. Track wanted to come pick up the truck, but Todd told him not to come "because he had been drinking and was on pain medication."
Todd told police that Track replied that he was going to "come anyway to beat his [Todd's] ass." According to the report filed by investigators, that's exactly what happened next.
According to the police report, Track arrived and was refused entrance by his parents. Todd told police he retrieved his pistol "to protect his family." Track told officers that his father pointed the gun at him, to which his response was telling his father to shoot him.
Todd did not shoot Track, and after some time, Track said he punched a window, shattering it, and entered through the window.
After that, Track allegedly disarmed Todd, knocked him to the ground, and proceeded to hit him in the head repeatedly.
Todd was able to escape the home, leaving Track inside. At this point, police arrived, finding Track alone inside the house.
Officers attempted to speak with Track, however they said that communication failed after he began "yelling and calling myself and other officers 'peasants.'"
Police say Track then went inside and climbed up onto the roof from an upstairs window. "He moved around in a strange manner and assumed a prone position just behind the roofline (sic)," police wrote in their report.
Track then went back inside, and eventually came downstairs where he was "placed into handcuffs without incident."
He was initially charged with assault, criminal mischief and felony burglary, but according to online court records, the criminal mischief charge was dismissed on Monday due to "no probable cause."
Track was arraigned on Sunday and his bail was set at $5,000 cash performance plus a court approved third party custodian. As of Monday night however, he remains in custody at the Mat-Su Pretrial Facility in Palmer.
Reuters reports that Track has been barred by court order from further contact with his parents and two younger siblings who live with them.
His next court appearance is a preliminary hearing currently scheduled for Dec. 27.