Will Alaskans be counted? Some are hesitant to participate in the 2020 Census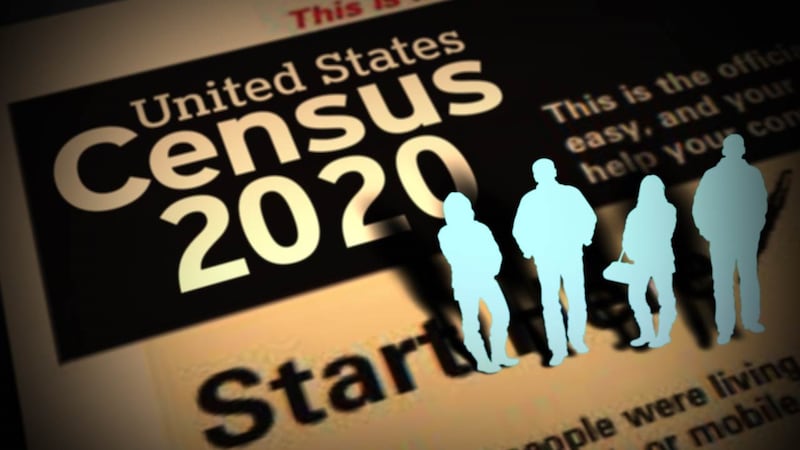 Published: Nov. 14, 2019 at 7:45 PM AKST
Alaska's immigrant population is hesitant to take part in the 2020 Census, according to Anchorage officials, out of fear that they may get deported if they participate – even though the citizenship question has been removed.
Anchorage Assembly Chair Felix Rivera has been actively engaged in promoting the 2020 Census. He says if immigrants do not participate Anchorage's diverse population will not be accurately reflected, which could have trickle-down impacts on political representation for Alaska's minority populations, as well as federal funding that's based off of census results.
"Yes, you should take it," Rivera said, addressing Alaska's immigrant population. "And here's why: It really comes down to dollars and cents, and it comes down to redistricting and making sure that Alaska and Anchorage has the correct political representation."
According to Alaska Counts -- an educational outreach campaign actively promoting taking the 2020 Census -- $3.2 billion of annual federal funding allocations in Alaska are determined by census data.
This funding goes to over 70 local programs including schools, road maintenance, healthcare, public safety and more. Hard-to-count populations have included people of color, especially Alaska Native/American Indian, immigrants, and other populations, according to Alaska Counts.
Adding to the difficulty in counting Alaska's diverse population is people generally do not trust in the government to handle confidential information and language barriers to the 100 different languages spoken in Anchorage households.
If Alaskans are under-counted, the impacts can include reduced federal funding, which can worsen current state and local budget gaps; a lack of accurate data hinders planning and investment in Alaskan communities; essential services like road and airport construction, healthcare, and education can see reductions in services.
Nestor Jimenez is a first-generation immigrant from El Salvador who moved to Alaska from Maryland in early 2018. He is a legal immigrant and DACA recipient. He remembers similar concerns popping up for the 2010 Census, and is prompting Alaska's immigrant communities to take the census.
"We should look at the bigger picture and not be afraid," Jimenez said. "We've got to speak up for ourselves. The fear is there. I understand. I'm with you. Just understand that the implications of not taking the census can be damaging for our community... for our school funding, for roads ..."
For any questions regarding the census visit this
for more information.
Copyright KTUU 2019. All rights reserved.