Proposed housing center for homeless seniors met with mixed reactions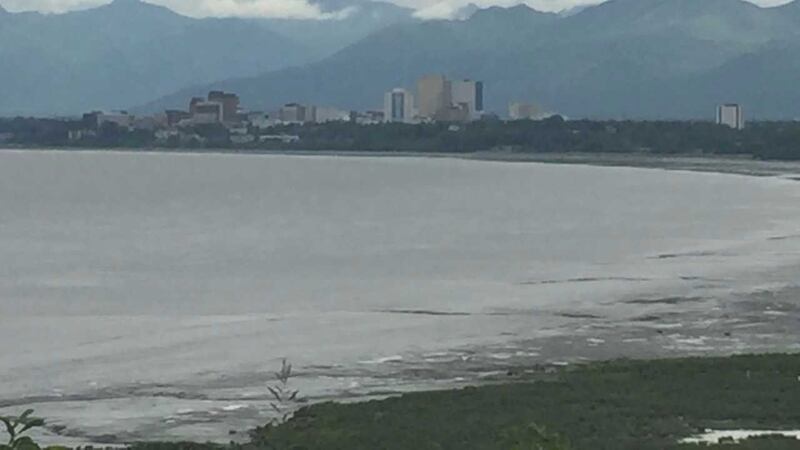 Published: Jul. 19, 2017 at 8:51 PM AKDT
A proposal from Mayor Ethan Berkowitz's administration to turn a former halfway house into a housing facility for homeless elders is meeting mixed reactions from residents and members of the Anchorage Assembly.
Backers see the potential revamping of the Parkview Center located at 831 B Street as a pragmatic step that would help put a dent in the city's struggle against homelessness, and the space, which was recently vacated by GEO Reentry Services would make space for 50 or more people who are 65 or older. In addition to residential rooms, the building also has a dining space, warming kitchen, and offices.
The company recently approached the mayor's office with an interest in a lease arrangement, Berkowitz's homeless services coordinator, Nancy Burke, wrote in a letter.
While the deal is far from done, and many details are up in the air, including how much the setup would cost and what portion of the bill city taxpayers would pick up, the news was met with swift and harsh criticism from Downtown residents and that neighborhood's representative on the Assembly.
Critics see the city's overall approach as giving into a "not in my backyard" mentality, or in other words, that residents of affluent neighborhoods adamantly support social services for homeless as long as the help is provided in relatively poor areas, in this case, Downtown.
Already, facilities like Bean's Cafe and Brother Francis Shelter are located in that area, and critics like Downtown Assembly Member Christopher Constant worry that transforming Parkview Center as Berkowitz suggests would simply increase the intensity of problems closely correlated with homelessness: substance abuse, crime, and so on.
"We need to put smaller unit developments of this kind across town with all the services they continue to promise are to be delivered -- but rarely are -- and that will decompress the Downtown," Constant said. "There's a carrying capacity of every neighborhood, especially where you have a bus line and a grocery store."
Assembly Member Dick Traini, on the other hand, sees the project as the best the city is likely to be able to do given the uncertain financial path forward as the Legislature looks at cutting the amount of money state government sends to local governments.
"Should things like this center move somewhere else? Probably. But when these come available, the administration wants to grab onto them," Traini said. "My major concern is the cost because we're looking at a $20 million deficit."
Exact costs of the project are expected to be firmed up in the coming weeks, and the Assembly may get to voting on a formal proposal within a month or two, Traini said.